Cryptocurrencies have become more convenient to purchase for regular people due to their popularity.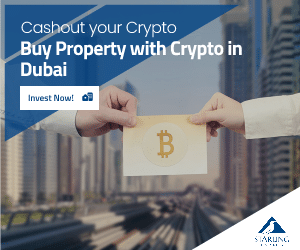 Various brokerage enterprises now enable investors to buy and sell cryptocurrencies alongside their stocks, mutual funds, and other investments. It is now easier for newbies to enter the fray as many platforms have made the complexities of the crypto world simple, just like sportsbooks making online betting on NASCAR odds and others straightforward.
Investing in cryptocurrencies may not be favorable to everyone due to their volatility, as they're still a somewhat risky venture. Whether or not cryptocurrency generates money in the long term, investors can await a roller coaster ride.
If you believe in the long-term possibility of cryptocurrencies and have relatively high-risk sufferance, there's nothing bad about withholding some digital currency as a long-term investment.
For that reason, here are some of the best trustworthy crypto platforms where you can buy crypto in 2022.
Crypto.com
Crypto.com is among the most secured crypto platforms. The platform is ranked in the top 100 exchanges by cybersecurity ratings.
Crypto.com utilizes several strategies to keep users' cryptos protected on its trading platform and offline cold storage for all cryptocurrencies, a regulated bank account for traditional currency, and regular software peer-review. It also employs a multi-factor identification method with a password, biometric, email, phone, and authenticator authorization.
Crypto.com offers the biggest selection of currencies among all other crypto platforms on this list. It offers over 250 coins.
Pros
Unmatched security
Provides low fees for accounts funded with cash transfers
Multiple cryptos to select from
Cons
Does not provide crypto-to-crypto trading options
Expensive credit and debit charges
Nonavailability of some services in the US
Binance
Binance is one of the most used crypto platforms all over the world.
The platform offers various crypto options. You can trade and exchange cryptocurrency. You can set up and build your crypto portfolio. Before you get started on this platform, you must verify your identity. This platform provides a tutorial on how to trade; Binance academy helps newbies learn.
Binance offers 24/7 customer service support. This platform holds your hand through your trading and exchange journey.
Pros
Best for low feesd
Great customer service
Provides tutorials on how to trade for both beginners and gurus
Highly secured
High-speed trade
Smart trading charts
Cons
Limited coin option
Not available in all US states
BlockFi
On the BlockFi platform, users can earn interest in their crypto wallets and borrow money using Bitcoin as collateral.
BlockFi also has a reasonable fee system and great cybersecurity, which safeguards users invested. The platform charges the exchange fees and withdrawal fees but no transaction payments for trading on its exchange.
BlockFi uses two-factor authentication and whitelisting tools, which allow users to ban withdrawals or restrict them to specific addresses to avoid theft to keep their data safe.
Pros
No hidden charges or monthly payments
Monthly interest earnings on your cryptos
Regulated and backed by viable institutions
Cons
Limited free withdrawal on interest accounts
Varying products from state to state
eToro
eToro is one of the recent cryptocurrency platforms available in the US. This platform has more than a dozen cryptocurrencies with a unique social trading trait that lets you copy the trades of other buyers. To use CopyTrader features, users can choose to copy just one thriving trader or as many as a hundred at a time.
Unlike most competitors, the platform has a simple pricing system that traders and investors will find easy to navigate.
Pros
Popular coins that are not on other apps
Users can reproduce trading done by other investors
Beginners friendly app
Simple fee structure
Demo account
Cons
High payments in some currencies
available only in 43 states
Limited stock and other investment options
Uphold
The Uphold platform is more like a conventional e-wallet, like PayPal, than a cryptocurrency exchange. It, however, offers a large variety of assets, including various cryptocurrencies, that can be stored on the platform with ease.
Pros
Users can stock cryptocurrency and other valuable metals on the platform
available in more than 100 countries
Transactions between Uphold users are entirely free
The platform has a powerful API that allows developers to build applications on the platform
Cons
The fees are expensive.
Users are not in the absolute control of their funds
Hidden charges in the buy and sell spreads
Coinbase
Coinbase is one of the simplest platforms to trade crypto. It has a wide option of cryptocurrencies. Its user-friendly design and helpful content make it a great platform for new traders.
It offers a more advanced Coinbase Pro platform for more experienced crypto investors. Due to those advantages and its top-notch safety, Coinbase is one of the biggest cryptocurrency exchanges in the world.
Pros
Best platform for beginners
Easy to use mobile app
Smart trading platform
Provides uses with a Coinbase debit card
Users can earn free crypto
Offers over a hundred types of cryptocurrency.
Cons
Complex payment system
Expensive, standard payment option on the standard Coinbase
Kraken
Kraken is one of the longest-running and credible exchanges for cryptocurrency globally and is available to citizens from 40 US states and over 170 other countries. The platform is secured and legit, and easy to use.
Pros
The platform has two-factor authentication.
Limited risk of and no chargeback extortion in trading.
Smart trading platform
Cons
Expensive buyer fees
Poor tutorial materials