Zcash (ZEC) – THE SECRETIVE NATURE OF Zcash (ZEC) – Famous for its security, secretive nature and protection of identity, Zcash is quickly gaining traction as a preferred cryptocurrency for those seeking to keep their transactions secret. Part of the altcoin's appeal is the fact that your transactions aren't even visible on the Blockchain ledger. This leads to truly anonymous business and trading on the Internet. Ever since its launch, Zcash has surprised its users, critics, and reviewers. The cryptocurrency is not set up as an open source element. Rather, it is a company. Moreover, it uses its own unique signature proof of work known as the z-snark. Thanks to its uniqueness, it was quick to grab the attention of investors and traders who saw its potential for use in the more private corners of e-Commerce. As a result, Zcash is currently valued at $411.38 up by 1.239% from its previous price. Discover why it is rising so consistently right here.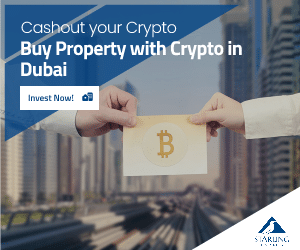 The Internet Archive accepts donations in form of Zcash
Those who have ever used the Wayback Machine are left impressed by the capability of the Internet Archive. This is a library which holds digital artifacts. Through the machine, they take snaps of website evolution over time.
The Internet Archive announced in November 2017 that they will be accepting donations in various altcoins, among them Zcash. The funds will be used to maintain the organization's operations. Zcash will now be a part of the initiative to keep the Internet free, backed up and secure. The high-security features of this cryptocurrency have also contributed to its growing popularity in the Dark Web.
Europol study indicates that Zcash is one of the most preferred payment altcoins in the Dark Web. Europol conducted a study in 2017 known as the Internet Organized Crime Threat Assessment (IOCTA). In it, the law enforcement agency indicated that Zcash is increasingly being utilized in the Dark Web for transactions. The cryptocurrency is part of an ongoing transformation of the Dark Web landscape. Its privacy features and extra security are catalysts for the increased preference.
In this altcoin, transactions cannot be traced to an individual, account or address. Furthermore, the Zcash coins held in a vault or wallet are hidden by default setting. As such, law enforcement cannot tell how much is there. Moreover, the history of transactions is kept private.
These high-security measures have made Zcash famous in the Dark Web. Despite being sinister, the popularity of the cryptocurrency in this area of the Internet has created positive publicity among digital security enthusiasts.
Altcoin speculators and traders who are inclined towards privacy have also stocked up on the cryptocurrency. These factors have driven up its price. Recent developments have also bolstered the cryptocurrency as one of the most valuable today.
Korean cryptocurrency exchange ignores ban and lists Zcash
One of the biggest and most active cryptocurrency markets in the world is Bithumb. It is located in South Korea and recently added Zcash to its list of altcoins. This was done despite a crackdown on illicit ICOs making their way into Bithumb. The effort was not to lock out altcoin trade but to prevent the illicit ones from overshadowing legitimate cryptocurrencies such as Zcash. Listing this highly private cryptocurrency sparked a wave of interest from investors and traders. The value of the altcoin shot up by over 70% settling in the mid $400 region.
David Lim is a global business development manager at Bithumb. He indicated that quite a number of factors are considered before a cryptocurrency is listed for trading. Examples of the factors which are considered include its technology, security and investment potential. Out of these factors, Zcash was chosen due to its excellent technological qualities. Admiration for its 'zero-knowledge proofs' that makes literally everything about a transaction untraceable made Zcash welcome in the Bithumb exchange. The cryptocurrency was also accepted into Apple's dedicated wallet for iOS.
Zcash accepted into Jaxx for Apple iOS devices
Apple is well known for their rigorous testing before approval of iOS applications. Therefore, their multi-cryptocurrency wallet known as Jaxx is a high-quality resource for iOS users. Consequently, it holds only the best performing altcoins in the industry and Zcash has been accepted into Jaxx.
In September 2016, a cryptocurrency that maximized on privacy was removed from Jaxx. This resulted in a space that Zcash targeted and eventually won. As such, it is now listed on one of the most efficient cryptocurrency trading application for mobile devices.
Zcash (ZEC) IS THE BEST PROSPECT FOR INVESTORS
The rise of Zcash has been fast, dramatic and well documented. The cryptocurrency is well known for its legendary privacy settings. It is currently highly valued and its price seems to be growing by the day. If you're a cryptocurrency trader, entrepreneur or investor, now is the time to get some Zcash!