Bitcoin's shocking rise and almost precipitous fall came as something of a wake-up call, alerting those who didn't know about cryptocurrencies to their existence and forcing those who did know about them to realise that their investments were not the licence to print money it was formerly thought to be. However, this is not to say that cryptocurrencies should be avoided – they can be a great investment. Let us have a look at DigixDAO.
What is it?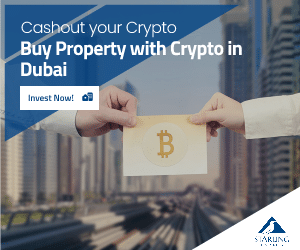 DigixDAO is a digital platform through which customers can buy gold. This means, as long as the number of DigixDAO tokens stays the same, that the value of each token will remain fixed to the value of gold – basically making it a cryptocurrency that is based on the gold standard, something that not even significant national currencies use any more.
DAO stands for Distributed Autonomous Organisation, and basically refers to the digital platform upon which the cryptocurrency's trading takes place. It is touted as being a revolutionary way of trading via the internet and is essentially lines of programming that work to keep trades within the rules of financial authorities. All the records and rules of these trades are kept securely on a blockchain. A blockchain is simply a digital accounts ledger, encrypted securely, but containing all the information about the trades and rules of trading for their specific cryptocurrencies.
The physical premises for the gold purchased through DigixDAO are in Singapore, and they boast the very highest security for their commodities. As DigixDAO is a decentralised platform – there is no need for a middleman – someone who would slice their share off the top of any profit made.
More Information
There are actually two types of token produced by DigixDAO.
The first is DGX – or Digix Gold Tokens – and the second is DGD – Digix DAO Tokens. The DGD tokens are the ones that are traded freely, these can be exchanged for the DGX tokens after fees have been deducted. However, both types of tokens are needed in order to make the most of DigixDAO. At present, there are 2 million (2 000 000) DGD tokens circulating around the world, and each will take its value from the current gold price on the day that the trade is made.
The system of two tokens is somewhat confusing and takes some getting used to. Also, the success of the DGX tokens very much relies on the DGD tokens being invested in and/or traded in the first place. This is perhaps the biggest drawback of DigixDAO.
While gold is a tremendously valuable asset, there are some downfalls to buying and selling it as a commodity. It is very heavy and requires very secure storage. It is also prone to attracting high fees for insurance, and there are many middlemen who will try and boost their fees to maximise their profit to your cost. Trading digital gold is a good solution – the gold is real, stored safely and securely in one place (in Singapore) while you can trade all over the world. DigixDAO promises to keep their gold trading prices low, making them a very tempting prospect if trading in gold is something that you are interested in.
As always, be aware that when playing the stock market in any form that you can lose money as well as make good profits. Be sure not to invest more than you can afford to lose, no matter how much of a certainty your chosen investment is.