SINGAPORE, November 2018 – Arcadier, a Singapore-headquartered online marketplace builder, has announced the launch of its Token Generation Event (TGE) Presale for Project ArcadierX, Arcadier's blockchain-enhanced marketplace platform. Arcadier aims to introduce immutability, transparency and decentralisation to the global B2B and B2C eCommerce markets, while enhancing trust through blockchain. Arcadier intends to raise US $25 million by Q3 2019. To-date, they have already raised $1 million via a private sale.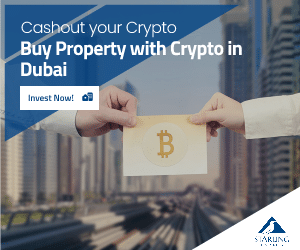 The TGE Presale of ARCX tokens will commence at arcadierx.io from 1 Dec 2018, and will be used to fund the development of Project ArcadierX; five blockchain initiatives which will enhance the current Arcadier marketplace platform. The current ecosystem of 7,000+ global marketplaces from over 170 countries will be the immediate launchpad of ArcadierX, with the intention of extending blockchain capabilities to benefit the wider eCommerce industry.
Mr Dinuke Ranasinghe, Chief Executive Officer of Arcadier, said, "We see blockchain as a natural evolution of our core business, which is to help eCommerce sellers and buyers connect on global online marketplaces and transact with trust. As the global leader in our segment, we've always focused on technology to increase effectiveness and efficiency in our services, and we believe that the benefits of blockchain can help drive eCommerce to the next level."
This development comes off the back of a series of key business wins for Arcadier. They were recently chosen by the United Nations Office for Project Services (UNOPS) to build and operate the Defeat-NCD (Non-Communicable Disease) Marketplace; where Arcadier will help 100 resource poor countries gain access to NCD supplies, medicines and diagnostics via a global, private online marketplace.
Earlier this year, they have also signed a Memorandum of Understanding (MOU) with the Cross River State government of Nigeria, to build and design a B2B marketplace where cocoa bean farmers can sell their products to buyers around the world.
With more than 5 million different product and service SKUs from the over 7,000 online marketplaces globally, Arcadier Hub, a blockchain-based decentralised inventory application and one of the two foundational blockchain solutions in Project ArcadierX, intends to a create a decentralised network of global inventories across all Arcadier's eCcommerce marketplaces, where sellers can now easily list their products across multiple sites. Marketplace operators and sellers can then gain quicker access to greater product variety from around the world, increasing their relevance to consumers in a crowded eCommerce market.
Another foundational solution is Arcadier Trust, a blockchain-based trust application, which will aim to establish trust between buyers and seller quickly and reliably. Reputation, derived from a trust score with ratings and reviews, can be reviewed by anyone in the Arcadier blockchain ecosystem, ported and shared across third party eCommerce sites.
Blockchain will also drive assurance of provenance in transactions, helping buyers to confirm sources of the products they buy, and provide transparency and accountability along the supply chain. This is especially important in B2B and B2G transactions, with their high volumes and concerns around sourcing and the supply chain.
Arcadier's Blockchain will be advised by a team of global technology advisors with deep expertise in eCommerce, digitalisation, blockchain and governance. This includes payments and SaaS expert Sridhar Nagarajan, blockchain and cryptocurrency expert, Dunstan Teo, blockchain and digital strategist Bradley C Hughes, as well as Professor Lawrence Loh, who is the chief facilitator of Singapore's National Technology Plan.
Mr Ranasinghe added, "The marketplace economy is set to grow to billions of dollars over the next few years, and we see technology, and blockchain, as a key enabler to scaling efficiently and effectively. Our blockchain-enhanced marketplace platform can help solve the issues of discoverability, trust and content that eCommerce sellers and marketplace operators face in this crowded space, and we want to be able to provide them with the tools they need to succeed. After all, their success is our success."
Arcadier has been exploring the benefits of blockchain towards marketplaces for some time. In August this year, Arcadier announced a partnership with the Blue Whale Foundation, a worker-centric decentralised ecosystem for the freelance community, where Blue Whale Foundation utility tokens (BWX) may be used by marketplaces on Arcadier, as well as allowing referees of products sold on the marketplace to earn BWX tokens.
###
About Arcadier
https://www.arcadier.com/
https://www.arcadierx.io/
Arcadier is the world's fastest growing SaaS (Software-as-a-Service) marketplace builder and is the recognised global leader of multi-vendor marketplace technology. Founded in 2013 in Singapore by senior PayPal executives, Arcadier powers more than 7000 online marketplaces in over 170 countries. Arcadier enables start-up entrepreneurs, businesses and communities alike to build their own white-labelled marketplaces easily. Arcadier's platform supports various eCommerce and Sharing Economy marketplace ideas; from retail to professional services and rental of space marketplace types. Arcadier has also recently launched a trade exhibition marketplace product, Exzbit, specifically for the MICE industry.