According to the latest reports, it's been revealed that Polygon and Avalanche are currently unlocking something big, according to what the macro guru Raoul Pal said. Check out he following reports below.
Solana, Polygon and Avalanche unlock something big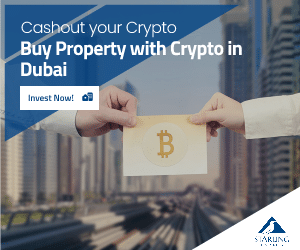 Real Vision CEO Raoul Pal says that Polygon (MATIC) and a pair of Ethereum (ETH) challengers are on the cusp of 'unlocking something big.'
In a new video update, the macro guru says that Solana (SOL), Polygon and Avalanche (AVAX) are furthering crypto adoption by carving out their own niches within the industry.
According to Pal, SOL has been cutting deals with Big Tech companies and has launched its own retail store, giving it an edge despite a harsh year for its price.
"I'm really interested in Solana because I think the team is exceptional in what they're doing. What they're doing is building a consumer chain."
He continued and said the following:
"Now, there are a lot of naysayers about it, it's down 95%, it got caught out in the whole FTX thing, but I think it's clean now because they all had to sell so now you've got this chain with retail adoption doing deals with Meta, Google, and all sorts of others."
Crypto exchanges following the fall of FTX
The Galaxy Digital chief executive says in a new interview with CNBC that he always encourages crypto investors to "sell something along the way" in order to be able to prepare for inevitable volatility.
Novogratz also discourages people from suspecting every player in the space operates like Sam Bankman-Fried, the disgraced former CEO of FTX.
"It's really dangerous to think that when you have one black swan, you're going to see them everywhere."
Check out our latest reports in order to learn more details about all this. Stay tuned for more news.