It has been just revealed the fact that Solana and Polygon are about to see huge rallies ahead. Check out the latest reports about this below.
SOL and MATIC to go to the moon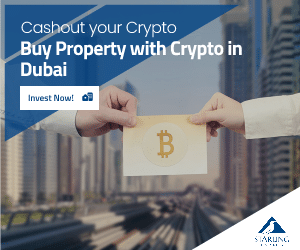 During the 2018 bull market, a trader accurately predicted the floor price of Bitcoin (BTC) and now believes that Solana (SOL) and Polygon (MATIC) are poised for significant price increases.
The trader, known as Bluntz, posted on the social media platform X that Solana appears to be gearing up for a rally after experiencing a pullback to $54.78 last week.
Bluntz believes that this correction has set the stage for Solana to achieve a new 2023 high.
"SOL looking like a series of 1-2s from the lows on low time frames. The next leg up should hopefully take us up to $80 and beyond."
Bluntz applies Elliott Wave theory, an advanced technical analysis method that aims to predict future price action by tracking crowd psychology, which tends to manifest in waves.
According to the theory, a bullish asset undergoes a five-wave rally, with each major wave consisting of its own five sub-waves.
Upon analyzing the trader's chart, it appears that he predicts SOL to initially surge to about $70 and then to $82.50. As of writing this, SOL is currently being traded for $59.66.
Moving on to MATIC, it is the native asset of Ethereum (ETH) scaling solution Polygon.
According to Bluntz, MATIC appears to be bullish after observing a key support level while printing a bullish divergence on the hourly timeframe.
Bluntz believes that there is a potential for a 20% push into new highs for MATIC.
He has observed a bullish divergence, which is traditionally viewed as a reversal signal indicating that bulls are gaining momentum despite the asset's price making new lows.
The top chart shows the low time frame, while the bottom chart is for daily observation. It has had a nice 0.38 Fibonacci retest and looks like a three-wave move down.
The lows have seen some good bullish divergence.