Squeezer.io Scalable dApp Creation Platform Aims To Disrupt Business Infrastructure Via Blockchain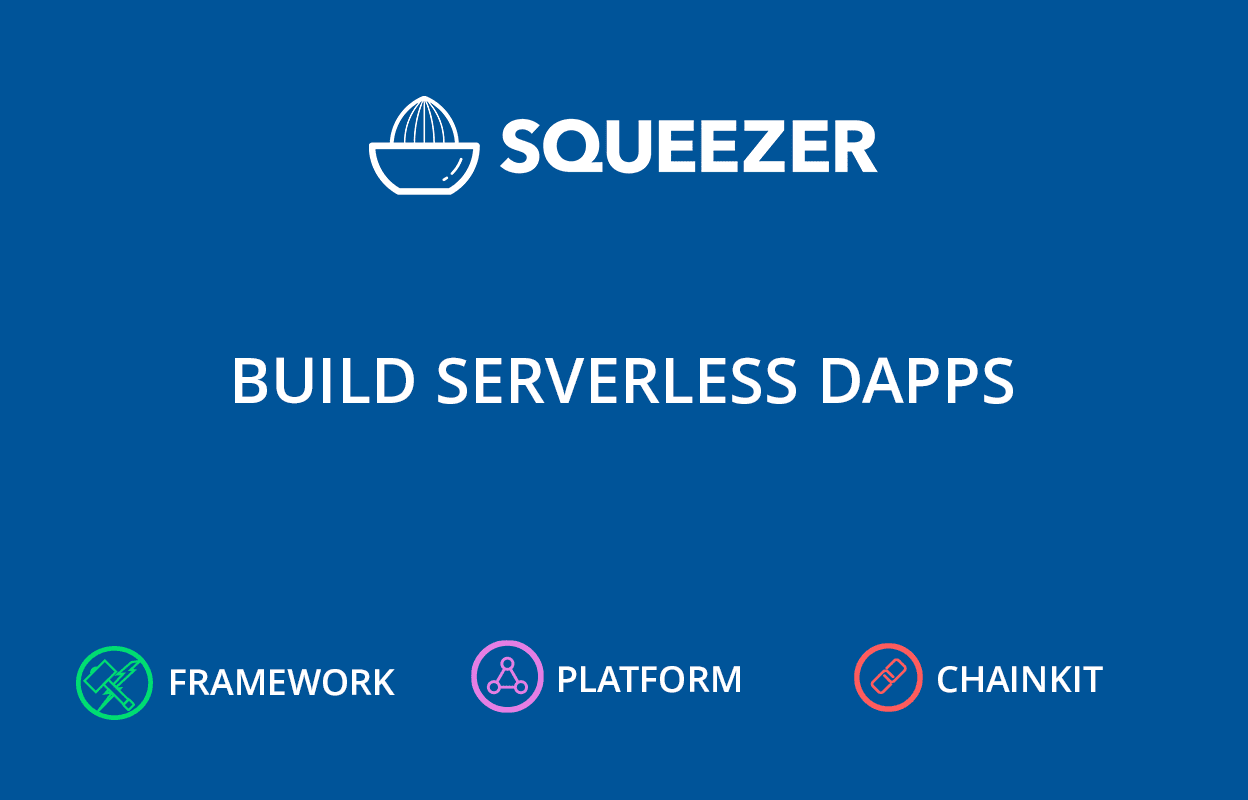 The blockchain software industry is no more an inexperienced one; the innovation wave is expanding and maturing with each passing day.
The demand for blockchain experts is also growing really fast and their income as well.
Nick Chisiu is the CEO of Squeezer, and he's been a ConsenSys blockchain consultant.
He recently explained how the platform could boost the development process of the blockchain tech.
He said "Building dApps and learning blockchain technologies is great, developers will always love to play with new stacks. We need a solution to facilitate the blockchain access for developers and get rid of the never-ending setups. I see Squeezer as a great candidate to boost the blockchain adoption."
Squeezer.io dApp creation platform
Squeezer.io is a scalable dApp creation platform that aims to support software developers in their move to integrate dApps into business infrastructures.
The platform uses Framework and Chain-kit which includes special software tools in order to enable the design and development of open source apps.
Also, it will import projects from GitHub and develop fast solutions for Smart Contracts and blockchain payments.
Main features of Squeezer
Here are the best features of the platform, according to official notes.
Build Serverless dApps
Agnostic integration
Two-way blockchain payment systems
Wallet double encryption
Attach smart contracts easily
One-click deploys
Switch from one blockchain to another in seconds
Connect legacy infrastructures with blockchains
Custom cloud provider and region
It's also worth noting that the Squeezer Framework is a tool that allows the building and deploying of open-source CLI for dApps.
The Squeezer platform allows users to import GitHub projects, share them with the team and start development right away.
It's also important to note that the deployment of a dApp into the cloud is almost instant with the help of Squeezer platform.
Chain-kit solution for smart contracts and blockchain payments
This is a solution that allows interactions with blockchains so that users don't have to deal with the manual downloading of the entire blockchain locally and set up a dev environment.
With the help of this tool, developers can create and deploy a two-way Ethereum payment system on the spot.
Squeezer is a payment system that makes use of the innovative blockchain tech which offers the necessary tools for creating serverless dApps, attaching smart contracts and deploying them at blazing speeds.