Starbucks teamed up with Polygon (MATIC) in order to give loyalty program customers a chance to buy and earn collectible non-fungible stamps. Check out the latest reports below.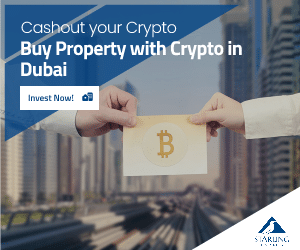 Starbucks Coffee Company turned to Polygon to launch the collectible digital stamps as part of its Web3 program called Starbucks Odyssey.
Starbucks teams up with Polygon
The program will launch later this year, but a waitlist for customers went live Sept. 12.
Brady Brewer, Starbucks' executive vice president and chief marketing officer, stated the following:
"For the first time we are connecting our Starbucks Rewards loyalty program members not just to Starbucks, but to each other."
He continued and said this:
"Leveraging Web3 technology will allow our members to access experiences and ownership that was not possible before. Starbucks Odyssey will transcend the foundational benefits that our Starbucks Rewards members have come to love, and unlock digital, physical, and experiential benefits that are uniquely Starbucks."
Sandeep Nailwal, co-founder of Polygon, said the following:
"As a leading infrastructure provider enabling people and technology to collaborate and exchange value globally and freely, Polygon provides the ideal launchpad for Starbucks' entry into Web3."
Polygon price prediction
The crypto market is doing its best to recover following the latest price losses.
It's been revealed that there is a popular crypto analyst who says that blockchain scaling solution Polygon (MATIC) is primed.
In a new video update, the pseudonymous to rally ahead of Ethereum's (ETH) much-anticipated Merge next month.
It's been revealed that a host of Coin Bureau known as Guy says that MATIC is struggling despite seeing many bullish developments over the course of the past few months.
"The MATIC token has been hit hard by the crypto bear market and is down about 50% since I last covered the project in March, though it is starting to show some signs of recovery."