Status (SNT) – The crypto currency market seems to be lifting itself up from January's bloody dip. Exchanges continue to earn billions while companies like IBM and Toyota are publicly invested in blockchain's technology. Mobile Ethereum client, Status (SNT) is a tunnel to the decentralized web that is up over 13% in the past 24 hours with a market cap of over $630 million.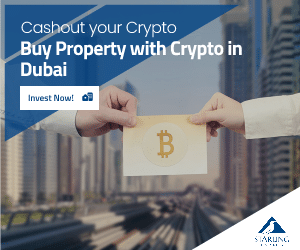 With technology being a part of our everyday lives we get sucked into a somewhat endless network of third party services that claim to make our lives easier – a trusted middleman to help facilitate our transactions. But what if we have placed too much of our personal data in the hands of others? These third parties have given us a fragmented system of identities and passwords and have given too much power to banks and the legal system for too long.
Luckily the decentralized web and Ethereum blockchain can revolutionize everything. The open source system is not owned by anyone – rather it is owned by everyone; meaning we can all develop and update the network with innovative and progressive ideas. This can eliminate our dependency on third parties. Acting as a browser developed and governed by its own users, Status gives access to a world free of censorship. The platform will let users store their ethereum and make transactions with each other.
The cryptocurrency market has over 1,000 coins in circulation and each holds a different purpose. This past year has seen many tokens being created off of Ethereum's platform.
Status (SNT) Chart: Image source: coinmarketcap.com
Status as a New Social Network
Designed as a decentralized browser and private messenger, Status opens the door to mass adoption of Ethereum dapps by targeting smartphones.
By breaking the standard architecture that social media platforms currently rely on, Status can help kickstart the decentralized web revolution. Unlike with today's services, users can become stakeholders of the network within which they participate. The social networking and software is aligned with the interest of its users – giving the user complete control of the information shared.
Smart Private Messaging
Status introduces "smart private messaging" with additional functions such as payments and smart contracts. This system of private messages is done through fully encrypted communication in a peer-to-peer protocol. Users can exchange ideas and services without too many problems. Status is more than just a messenger.
The Status Network Token (SNT)
The Status Network Token (SNT) is a modular utility token. Free to use and communicate with, SNT will give access to features of the Status Mobile Ethereum Client. Users that hold these coins will be able to steer the direction of development and influence the evolvement of the network.
Status (SNT) Founders Jarrad Hope and Carl Bennets

Status
Status is a community driven project that is completely open source for anyone to contribute on. It can store registry of assets, smart contracts and transactions across a globally connected network. Similar to WhatsApp or Facebook Messenger, Status (SNT) establishes easy and safe communications between two parties -only it does this on Ethereum's platform.
Teller is a decentralized app inside Status that lets stakeholders find nearby users to exchange their cash with for digital assets. The Teller Network is one of the many functions of Status, as it allows anyone with a smartphone to easily obtain cryptocurrency using cash.
While there already are many coins existing within the Ethereum network, Status (SNT) is one of those small coins that can become big. The features of this coin make it desirable in a time era where everyone is using third party networks to communicate through text. Fast transactions and real-time communication can lead to more value. Status uses your mobile device to become a light client node on the Ethereum Network, enabling access to Ethereum's entire ecosystem. In the past 24 hours it has seen an upward increase – may believe this penny coin to hit the likes of $1.