The Stellar Development Foundation is directing donations in XLM – Lumens – to six non profits during April. Included in the Donations is Tor Project – the developers of "The Onion" anonymous browser.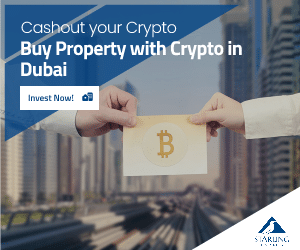 Stellar donations will be of a total of 1.9 Million XLM (around $90,800 USD). Splitting it by each of the companies and charities.
XLM Donation to Tor Project
On April 4th, Tor Project announced that Stellar Development Foundation stated to match all XLM donations on a 1:1 basis until the end of the Month.
Tor Project fundraising director, Sarah Stevenson, tweeted that Cryptocurrency donations make up 20% of their contributions from individuals.
Surprisingly, Tor Project has been accepting Bitcoin donations since 2013. However, it did not support Alternative Cryptocurrencies until beginning of 2019.
Obviously, ever since that update, in one year, Tor Project has accepted Donations from 8 different Altcoins, such as: Ethereum (ETH), Bitcoin Cash (BCH), Dash (DASH), Litecoin (LTC), Monero (XMR), Zcash (ZEC), Augur (REP) and Stellar Lumens (XLM).
The 6 Non Profit Organisations Donation
Adding to the Donation to Tor Project, the Stellar Development Foundation matched donations to other Non-Profits:
Interesting detail to Watsi – Organisation that builds technology to finance Healthcare worlwide. From anywhere people are able to support life-changing operations that might save lives of others.
Heifer International deserves attention as well. This is an Organisation that works to fight hunger. Although they do it by supporting and training small-scale farmers and communities worldwide.
"We've already forged the relationships and now it's time for us to leverage those relationships and provide much needed financial aid to the community that is out helping us all get through this" Stellar Development Foundation says. Which Is an amazing way to approach difficult times such as now.
Crypto Companies matching other Donations to fight COVID-19
We can find other crypto firms that also created charitable initiatives targeting this pandemic we are all fighting through.
Binance launched the #CryptoAgainstCOVID campaign to purchase needed medical supplies. With an initial donation of $1 Million USD and pledge to match public contributions up to $1 Million USD more. This initiative is already being discussed to aim for a final donation of up to $5 Million USD.
Surely, we won't see this has the last donations or charitable initiatives from the Crypto World to fight COVID-19. Everyday, more companies are coming out with physical and monetary solutions to help medicine and healthcare to fight this battle. It is great to see it. We can rest assure that some Cryptocurrency companies work with good intentions. That some of them do work to make the world a better place.