Stellar (XLM) acquired Chain Inc., a San Francisco-based blockchain startup, which raised $44 million in venture funding from NASDAQ, VISA, Citi Ventures, and Pantera Capital, back in 2014, after its launch.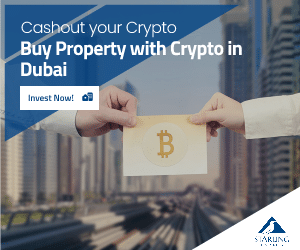 Chain Inc. is a FinTech business startup that develops blockchain technologies for companies that want to digitize and operate their assets on a distributed ledger technology (DLT).
On the other hand, Stellar (XLM) network is a blockchain that has the purpose of facilitating cross-border payments and the development of decentralized exchanges, also known as DEX. They also help with smart contract and DApps development.
Emerging in 2014, Stellar (XLM) blockchain, co-founded by Jed McCaleb who also participated in the founding of Ripple, is currently having running partnerships with big names in the FinTech industry, including IBM, Deloitte, and the messaging app Kik.
Lightyear, the commercial branch of the Stellar (XLM) Foundation, will blend with Chain Inc. to create Interstellar which will have Jed McCaleb as its CTO and the former Chain Inc.'s chief, Adam Ludwin, as its new CEO.
Interstellar created by Stellar (XLM) Lightyear and Chain Inc. will help companies develop on the Stellar Network
Interstellar will deal with the current Chain Inc.'s clients and will operate a token-based model to issue tokens. Its goal is to help companies develop on Stellar Network.
"Tokenization is the biggest unrealized opportunity around crypto. We are setting out to tokenize all the things, and moving from the scammy ICOs that we wouldn't want to be associated with to finding partners to create tokens uniquely enabled by Stellar (XLM) and which can be an important part of their business model," stated Adam Ludwin for Yahoo.
"We started talking as far back as January. We did our absolute best to prevent any information from leaking, and it's hard because we have such a small community, and we have so many investors," Ludwin added.
As reported by the Fortune, Stellar (XLM) Lightyear purchased Chain Inc. for $500 million in XLM.