Ok, you have learned about crypto and you are ready and willing to finally get your feet wet. You have purchased your first bitcoin or you are still thinking about it. This may be a good read for you and others like you who have entered the space in the past year.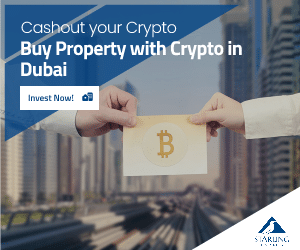 There are some challenges you should prepare for in the near future and quite possibly even be dealing with them right now.
Getting on the exchange
Getting on an any of the exchanges which are located all over the world can be a difficult task. And if you want join on to an American exchange, be prepared, it may take some time to navigate. And will require a bit more personal information than some willing to hand out. So if you are wondering which exchange is worth getting signed onto or which one you should switch to. There are things that one must consider.
Things to consider:
Support
Do you sometimes have questions regarding how to use your new found exchange? Well, hold the phone. Ok better not. Phone support is almost non-existent on most exchanges. If there is, it will more then likely be a robot phone operator asking you to leave a message. Please don't expect a return call. It is not likely to happen any time soon. Oh you have a problem. You accidentally clicked a button and now you have no idea where your currency went. Well, I hate to tell you it's probably in the ether. No not ether currency; I mean lost. At least until the exchanges get better support.
Crypto exchanges just don't have the back end support to answer questions like Amazon. And exchanges aren't banks. Banks get paid by you to help you navigate accounts with the interest they get from lending your money to other individuals for loans. That leaves you in a precarious position to be your own banker.
It's all on you.
Even if their is support it is not likely going to be able to help you solve a problem easily or quickly. Lets say even if they hire more support; they may not know what is going on for several weeks. And most are as new to crypto as you are.
So be careful and choose wisely what you do while on the exchange. For whatever you do it will be up to you to fix. That is if you can.
Ultimately making the decision of which exchange to choose comes down to which one is easy to understand and easy to navigate. Once you are more than a novice then move on to the more complicated exchanges.
But if you are looking for an exchange which is looking to fix this support deficiency You can try looking at the new up and coming Upcoin platform. Yes, they are using a marketing strategy that some would think is like a car salesman who sends you a scratch ticket in the mail. Saying you won a new car. Only to find out that when you arrive at the dealership you only won the opportunity to pick 1 key out of 100 keys that will unlock it. So do your research. It should be up and running next month. But the $500 in free trading for registering may be the right incentive to get you started.
Fees
Now you have fees to contend with. Some fees include putting money on the exchange and taking it off the exchange. Others have fees when trading from one crypto to another or moving from one exchange to another. Make sure you look at them all because quite literally these exchanges can take your shirt right off your back and even worse your most recent gains.
Banking fees
That is right. You are not just going to have to worry about exchange fees. You also will have to worry about credit card processing fees. Now credit card companies are scrutinizing crypto investors. Banks are increasingly worried about amateur and novice investors losing all their money and not paying them back. So if it's not worth paying exorbitant fees. You will have to use your debit card or bank routing information to get money on the exchange or a fancy bitcoin ATM.
I will show those banks I will go to a Bitcoin ATM.
All have to do is put my cash in and tell it where to put it using my QR scan code,right?
Wrong!
First you will have to find one. Then plan on driving miles away to find it on your navigation app. If you live close by you are in better shape. Now each atm is built differently so that is to be expected. But due to anti money laundering practices most should require you have to verify yourself.
Photo I'd. Phone number. Finger print scanner. Set up an account. Find your QRScan code. Pray you picked the right one. Then again expect a transaction fee. Wait what do you mean the machine was made in the chzech republic? And how do I know it's safe to use?
Now you are going to be on your trusty iphone in the middle of the gastation while everyone is looking at the person who looks like they have no clue how to use an ATM.
Choosing to use an ATM may be like choosing an exchange all over again.
So how does one choose? If you have a choice choose one that has low fees and easy to understand. And unless you are using one built in times past expect to turn over your identity in the process.
Security
A big issue with the crypto universe is the security of the exchange and the security of how to store your cryptos. Blockchains are generally the most secure portion of crypto currencies. The exchanges have been hacked in the past. Even though many of the exchanges fixed accounts of those who lost their currencies. It still is a great threat to holders of coins on the exchanges. Most crypto advocates recommend storing cryptos in hard wallets. Trezor is a good example. It allows you to store many different cryptos off the exchange. Most are secure so long as no one can get ahold of your passcodes.
There are also wallets you can download as apps like bitpay. If the app is deleted most come with a reactivation key. As long as you have the key, which consists of a series of words you have to match identically you have your wallet. Same goes with your hard wallet. And as long as you never let anyone have or somehow get your key they are or at least have been pretty secure. But be mindful that hard or cold wallets have their limitations which include how many and what types of coins one can store.
But exchanges may be a better option. If you lose your password on an exchange or want to update it without losing your information you may be in luck.
But since exchanges have been hacked and likely will be attacked again in the future. It may not be your best option.
Ig you do decide to store your currencies on the exchange it will make you think twice about using the most secure exchange that is regulated verses one that is very decentralized and does not come with as much backing when theft is involved.
Regulations
Regulating crypto exchanges can be good but may also force crypto currency exchanges to be less decentralized. One may have to decide how much they want governments to get involved. So why are governments worried?
Regulators are trying to protect your currency from theft, and being used for illegal activities. And this can be a good thing. It can also be a not so good thing.
Regulations make it difficult for the exchanges to spend time working on preventing breaking the law and less time on support and improving their exchanges.
And believe it or not regulators decisions can and do affect the crypto market. Take for example China. When word poured out that ico's and unregulated currencies would be banned, the market became extremely volitile as Chinese citizens pulled out of the market. So be aware. Regulatory decisions change the market and make it more volitile.
Exchanges also have to worry about updates and you do to
Updates do occur from time to time. Be prepared some come without adequate notice. Some good exchanges will make sure you know well in advance before any update is planned. But always expect the unexpected.
Tradeable currency.
Each exchange has a trading pair for each currency. If you want to purchase say Stellar (XLM) you may have to convert Bitcoin to USD then to ether before buying (XLM). Insane as it is there may be fees involved with each trade. Be prepared.
Minimum order for each currency?
Each currency purchase requires a minimum order. Most may forget to look at the minimum order before converting to a tradeable token. If you are willing to take the time upfront to find out the amount required you will save yourself from a gigantic headache.
Conversions
Now you have conversions and math to do. Or you have to click back and forth to find the right amount for your purchase order. Some investors are getting away with using apps that help with converting. But many amateurs will forget to still factor in the fees. Most good exchanges will tell you how much they are before the order is processed.
Now you are a cryptocurrency exchange expert. The next step will require you to do research and choose coins that serve a purpose and one you would have use for yourself.
Let's use Stellar (XLM) as an example.
It is built on a similar blockchain format such as bitcoin, which has been around since the beginning. It works with more centralized operations but could be what the banking industry needs to solve their problems with old servers.
And let's face it, the banking industry is one of the largest industries in the world and it won't be going away anytime soon. Poloniex, bittrex, kraken, binance, and Upbit are some of the exchanges that trade for it.
Its also very affordable to get involved with. They are supported by Microsoft azure project. And their transactions are like litecoin with good speed. Settling transactions at a speed 2-5 seconds.
Still do your research cryptocurrencies can be very volitle and Stellar is no exception to the market fluctuations. There many others to choose from so choose wisely.
And remember being new this year may put you out in the cold on coins that are on exchanges like coinbase. It is a good exchange for getting started but requires a good chunk of change to see huge gains. Look for coins that fall in line with your own personal budget.
Good luck in your new found endeavor. Happy coin hunting. Comment below if you have any questions.
Nothing in this article should be considered as trading or financial advice.