Stellar (XLM) – Hong Kong Meetup will bring Momentum in China – 2018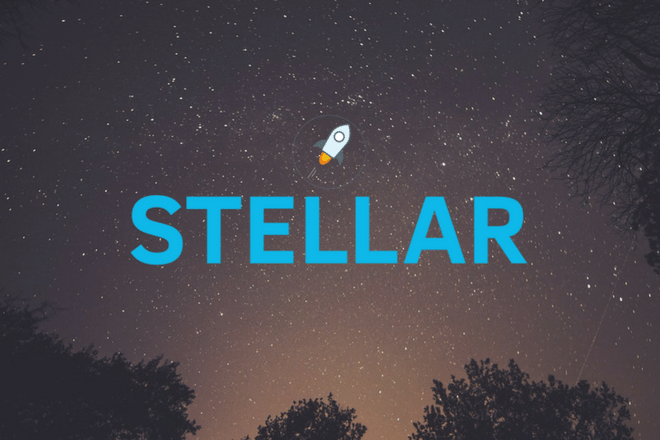 Stellar Lumens (XLM), on 19/12/2017, will have a meetup in Hong Kong. After making their presence felt in Japan, Stellar now sees the need for worldwide visibility. Orichal Partners are the organizers of this event, they represent one of the leaders in Digital Market analytics.
Founded by collaborators that have a wide experience in traditional finance, their hope is to be one of the top advisors for investment in China, especially on the crypto market. By crossing their wide experience with high-end tech, they intend to give the best crypto financial advice.
The key speakers of this Meetup are Boris Reznikov (Partnerships Director for Stellar Lumens), and also Gavin Yeung from the project Cryptomover that created tokens of the Hong Kong Dollar in Stellar and plans to demonstrate its usage.
In this Meetup, every participant will receive 300 Lumens (XLM) to promote the event, this will probably draw a lot of attention. The agenda tells us that they will have a networking session before the presentation on how to use the network for cross-border payments and ICO's. After this will come a segment for Q/A.
You can read more on the link below:
https://www.meetup.com/pt-BR/Stellar-HK/events/245557380/?eventId=245557380
Market Analysis
The news of teaming up with IBM and KlickEx was enough to kickstart this project to #15 in market capitalization.
After hiring their new Marketing Lead about 2 months ago, their public visibility was grown immensely. A lot of movement in their subreddit seems to take place raising suggestions for advertising and marketing. Not only this but people involved in the project (the new Marketing Lead) participated openly to these suggestions.
Marketing was always a problem for Stellar Lumens (XLM). The project, even though people think it's relatively new, but it has been quoted for more than 2 years now. This means that the technology was already impressive for a while.
Currently being traded at $0.15 USD, Stellar Lumens was in May being traded below one cent of the dollar. This means that in 6 months we saw . This was one of the major breakthroughs in terms of market presence.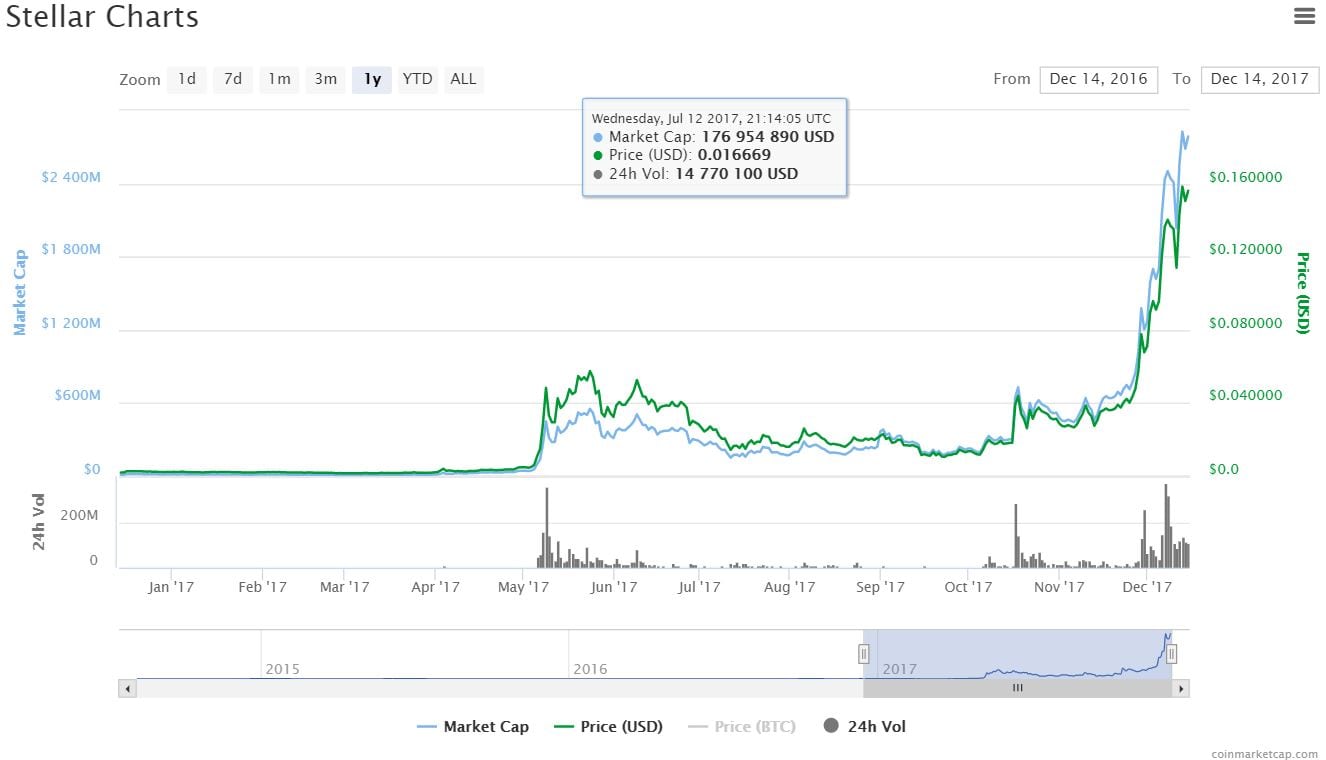 Just like Joyce Kim said, Stellar Foundation co-founder, they intend to resolve the problems of today instead of the problems of the future. After reaching the 2.9 billion USD milestone they can now start to invest in Marketing (which is already being done, check above).
If the market is actually launched to hit the trillion-dollar capitalization early this year, just like everyone expects it to be, Stellar could easily become a top 10 coin.
If we assume this possibility and make the calculations for this event we see roughly every coin doubling in market cap, and by market quota Stellar Lumens (XLM) could easily be worth $0.50 USD by as early as February or March.
Why is Stellar Lumens a Rockstar
Just like IOTA (MIOTA), Stellar (XLM) intends to revolutionize the micro-transactions department. With their plans of making a network that allows you to freely transact small payments, Stellar and IOTA might bring Litecoin to the ground, at least as form o micro-transactions, with them being allegedly free and instant.
Of course Litecoin (LTC) still has big advantages, the social media coverage is tremendous, and in terms of progress towards adoption Litecoin is far ahead. By currently being listed on Coinbase, the gateway for the crypto market for many, and almost every other major exchange, Litecoin has a lot more exposure so consequently a lot more demand.
Besides the micro-transactions Stellar (XLM) intends to revolutionize the way funding is seen worldwide by eliminating geographical barriers. ICO's, after being introduced through the smart contracts in Ethereum's network, will have a major impact on how a person can finance a project that they like. This will all be covered on the meetup.