Digital miners from all over the world receive exciting news.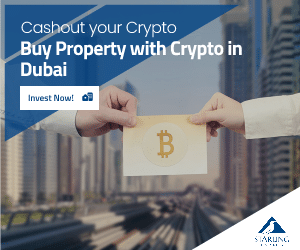 Redstone is a new data and mining center based in Russia, and it has just revealed that the team has almost finished its construction and it will start operating next year in June.
Redstone is currently under construction in Krasnokamensk, and it's set to become the newest home for digital miners from Russia, China and also across the world.
Redstone offers its clients the advantage of being able to enjoy a really convenient location, less expensive electricity, accessible water for cooling, and last but definitely not least, the perfect climate, considering that the average temperature is about 2 degrees Celsius.
Telecor will operate Redstone
At the moment, the center is under construction, and it will soon be operated by Telecor which is a considerable Russian engineering company.
For the past 15 years, Telecor finished more than 500 complex projects in automation, engineering, IT and telecommunications including the areas of modernization and reconstruction of power grids and thermal power plants, according to the official press release dated December 10th.
Redstone's main features
The most important feature flaunted by Redstone will definitely be the power-generation capacity of 50MW that will be built on its very own off-the-grid generation base, offering a reliable source of energy.
Redstone is located at the premises of non-nuclear thermal power plant that's operated by Rosatom which is the partner of this project, State Nuclear Energy Corporation.
The largest digital services provider in Russia, Rostelecom provides the Telecom network.
The location in which Redstone will be situated provides excellent and most importantly stable Internet connectivity that will be able to handle massive loads of data.
The fact that we're also talking about proximity to the Chinese border and Manchuria's airport triggers another advantage by making Redstone a really accessible destination for deliveries of brand new last-gen equipment which will be sent from China.
This will also trigger a minimum overall logistics cost.
"Amid predictions about constant increase in electricity prices, Telecor can fix service prices provided at Redstone for the next ten years, it is an important and valuable benefit for our customers," CEO of Telecor, Andrew Chernoknizhnikov.
Closing words
The great thing is that the authorities are interested in economic development and job creation in the city of  Krasnokamensk.
The city is already providing complete support for the development of Redstone, and the reliable and transparent legal structure of the while project boosts trust and guarantees long-term stability for future clients. Phase 1 of the project is set to be completed in May 2019.