It's just been revealed that the Terra devs are unveiling a plan to revive the LUNA ecosystem. Check out more info about the issue below.
Terra devs reveal exciting plan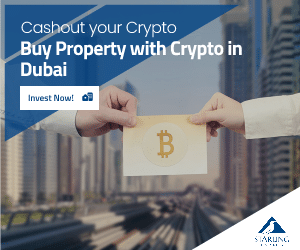 It's been just revealed that the Terra developers floated a new proposal earlier this week. They are looking to revive the once-mighty network, even as Do Kwon, the platform's controversial co-founder, faces a warrant for his arrest on charges of fraud.
Authorities have been searching for Kwon since last month, according to CoinDesk, but he has denied that he is on the run.
Named the "Terra Expedition," the proposal is a revised version of the developer mining program and developer alignment program that were established when the Terra network started.
Most of LUNA tokens must be voted in favor of the proposal before it can go into effect.
The incentive program for the new network would run for four years. It's also worth noting the fact that it would be managed by a community-elected committee that will evaluate the plan every 12 months.
"The Terra Expedition is a four-year program aimed at growing the Terra ecosystem through a series of initiatives with three main objectives, namely: incentivizing developers to build on Terra, deepening liquidity on Terra and onboarding users to Terra," the proposal read.
Terra in the news – Terra and Luna collapse addressed by CZ
In a new interview with Bloomberg Markets and Finance, Binance co-founder and chief executive Changpeng Zhao says digital assets are displaying normal market behavior despite the latest crypto market downturn.
"I think it's pretty normal for markets to go up and down. It's just normal market fluctuations. We see this in stock markets too, Netflix is down 70-something percent as well, so it's just part of normal market behavior."
Stay tuned for more news and make sure to check out the market as well.