It's been just reported that the head of an important US banking regulatory agency said that Tether (USDT) which is the stablecoin that's been created to be pegged with the US dollar could see the same vulnerabilities as TerraUSD.
Tether potential vulnerabilities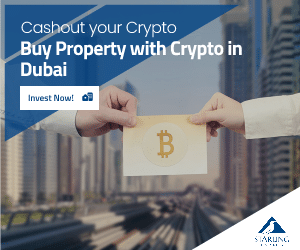 As you probably recall, earlier this month, Terra (LUNA), now named Terra Classic, fell to essentially zero. This happened as Terra's UST stablecoin lost its peg to the dollar, wiping out roughly $60 billion in wealth.
As the online publication the Daily Hodl notes, at the same time, USDT also briefly lost its peg by a small amount amid heavy sell pressure before recovering.
In an interview with CNBC, the head of the Office of the Comptroller of the Currency (OCC), Michael Hsu, explained the fact that the collapse of Terra (LUNA) and its algorithmic stablecoin UST exposed "deep vulnerabilities" in the crypto ecosystem.
"I think what's really interesting, TerraUSD was an algorithmic stablecoin… Tether is not. It's not an algo stablecoin. It's backed by assets. And yet, we still had some contagion from one to the other. Why?"
He continued and said the following:
"I think for those like me, bank regulators, or historians of money-like instruments, this is a really familiar story. And the way to deal with it is prudential regulation. This is why I think some of the options, the proposals for more of a bank [or] regulatory type of approach is a good starting point for that conversation."
It's also important to mention the fact that Senator Cory Booker (D-NJ) says that while regulation is needed to make the industry more transparent, the regulatory environment should not force innovative companies in the space out of the country.
"What we don't want to do is choke a new industry and innovation out so that we lose out on opportunities."
He basically says that regulation is necessary for the crypto space.