[Photo: EOSFinex website. Source: EOSFinex.com]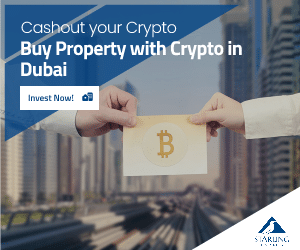 Bitcoin (BTC) finally did $10,000 in value yesterday, 15th February 2018. This move has been celebrated and parodied by so many crypto traders. One picture shows people celebrating when Bitcoin (BTC) first got to $10,000 in November 2017. The next picture is the same crowd crying when Bitcoin was valued at $10,000 on January 30th after reaching a peak of $20,000. A third picture shows the same crowd celebrating the $10,000 value achieved yesterday. These is a good representation of the ups and downs of cryptocurrency trading.
It has been a tumultuous three months but things are looking up for every coin in the Crypto-Verse including EOS (EOS) that is at the cusp of reaching the $10 mark. It is currently trading at $9.83 and could be well on its way to reclaim past glory achieved on January 13th when it was valued at $18.05. One can clearly see that EOS is a two digit coin and possible a $20 coin by mid this year.
EOS was added to exchanges in July, 2017 at $1.03. This means the coin has done a cool 854% using the current value and 1,652% if you consider the peak value of $18.05.
Yes. EOS is showing some signs of continuing to stun us this year. A $20 value would not be a surprise by the end of the year.
But what would propel EOS to $20 or even higher?
Firstly, Bitfinex has partnered with EOS.io to release a one of a kind decentralized exchange known as EOSfinex. This decentralized exchange is built on EOS.IO technology and promise to push boundaries by fusing the said technology with Bitfinex's crytocurrency exchange experience. EOSfinex will offer a fast, transparent and trustless platform for the trading of a variety of digital assets.
One of the greatest issues of centralized exchanges, is dealing with all the digital assets and guaranteeing their security.
With a decentralized exchange, crypto traders have the alternative of being able to trade any digital asset by leveraging the existing blockchain technology found in all cryptocurrencies. This means traders do not need to trust one single person or entity with the trading transaction hence the word 'trustless'. By ussing the existing blockchain, the trade would be secure, transparent and stress free.
One of EOS.io's main goal is to become the option for processing tens of thousand of transactions per seconds with minimal fees and confirmation times. With EOSFinex, the project will have a chance of showcasing proof of concept.
One question on our minds is the possibility of using EOS trading pairs on the platform. If this is the case, the price of EOS will surely go up as such trading will guarantee the faith traders have when a coin is offered in a trading pair. The main trading pairs revolve around Bitcoin, Ethereum and signature coins belonging to the individual exchange if any.
With Bitfinex, an exchange that was founded in 2012 and a daily trading volume of $1.39 Billion, EOSFinex and EOS will surely get noticed by every trader out there wishing to find a single platform that can possibly cater for all 1,542 coins and tokens in the market. This will in turn create demand for the coin and a possible Moon Landing 🙂
A second reason to watch out for EOS, is the actual activity evident in the numerous meetups that have occurred or being organized in the different cities across the globe. There was a meetup in New York on the 6th of February. Another one was held in Seoul on February 7th and another scheduled in Hong Kong on the 6th of April. It is these meetups that will guarantee the success of the project and actual real life application of its goals in the whitepaper. The project is truly gaining ground.
In conclusion, EOS is a coin and platform that is sure to keep moving this year. With each development, there is surely to be some similar movement of the coin in the exchanges.
Are you ready?
Follow us on Telegram.