The EU new anti-money laundering rules seem to be a mistake, according to more experts. Check out the latest reports about this below.
EU's new AML provisions are not the real deal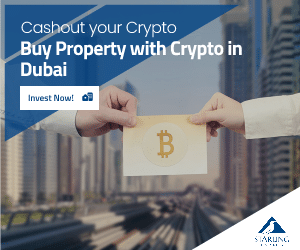 The EU's new anti-money laundering regulation risks upending their current lead in crypto rulemaking, according to a recent article posted by the online pubcalition Blockworks.
"The lead — largely due to the recently passed Markets in Crypto Asset (MiCA) legislation — generally takes the right path by focusing on crypto asset issuers and intermediaries," the notes reveal.
More than that, it's also important to mention the fact that it smartly exercises "restraint with regard to regulating new DeFi protocols, pseudo-entities such as DAOs, and other novel features of the peer-to-peer crypto network space."
This heavily-debated strategy makes sense, according to an overwhelming majority of opinion, because the peer-to-peer environment, and DeFi especially, requires more study and thought before a regulation is prescribed.
"But the new anti-money laundering regulation, currently undergoing final negotiations, unfortunately, looks like it is going to take a different approach," the same online publication mentioned above notes.
We strongly suggest that you check out the original piece in order to learn more details.
IRS makes efforts to fight cybercrime
According to the IRS, the federal agency is sending four attachés with extensive cybercrime investigative experience to four continents – Asia, Europe, South America, and Australia – to work with their law enforcement counterparts there.
Jim Lee, head of IRS Criminal Investigation (IRS-CI), said the following:
"In order to effectively combat cybercrime, we need to ensure that our foreign counterparts have access to the same tools and expertise we have here in the United States."
He continued and said this:
"This summer, four of our most-skilled special agents will deploy to strategic locations on four continents to ensure that we can continue to build relationships and effectively combat cybercrime on a global scale."