The Future Of Payments: Coronavirus-Triggered Fear Could Boost Crypto Adoption
We already highlighted the fact that despite the huge volatility in the crypto market, interest in Bitcoin and digital assets is on the rise.
Mainstream adoption of digital assets has been one of the main goals that the crypto industry has set back in 2019, and this year, things remain the same.
There have been various moves made in this direction and now, despite the global crisis going on in the world, the crypto industry is pushing to move forward with plans and developments.
New report on cash and the future of payments
Now, it's been reported that the Bank for International Settlements released a brand new report on cash and the future of payments, according to the latest info coming from the online publication the Daily Hodl.
Research from the Swiss-based bank for central banks has revealed that growing concern about fiat money and how the coronavirus is transmitted is just one of the few factors that could boost the use of digital payments and the adoption of crypto.
The official report revealed that "The Covid-19 pandemic has led to unprecedented public concerns about viral transmission via cash. Central banks report a large increase in queries from the media on the safety of using cash. The number of internet searches pertaining to both 'cash' and 'virus' is at record highs."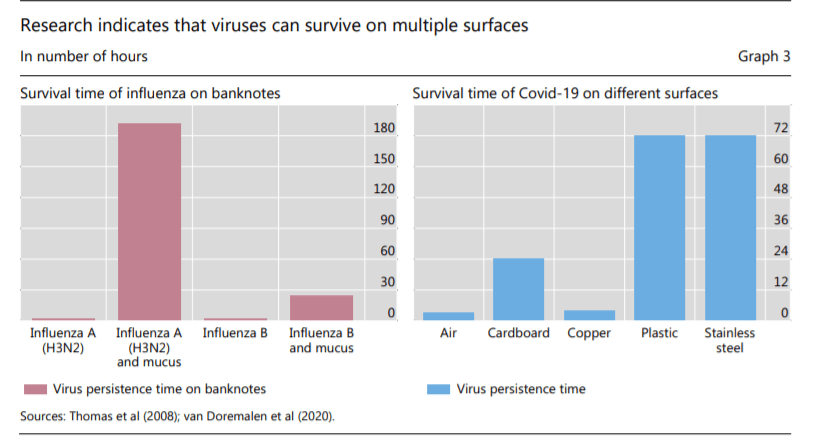 The BIS report also highlighted the fact that "To date, there are no known cases of Covid-19 transmission via banknotes or coins. Moreover, it is unclear if such transmission is material compared with person-to-person transmission or transmission through other objects or physical proximity."
We recommend that you check out the complete report in order to learn all the details about the issue.
The crypto market, looks good today, with the most important coin trading in the green and being priced above $7,000.