Iceland witnessed the first official legislation of a cryptocurrency exchange with the Financial Supervisory Authority. Technically, however, this is not the first crypto trading platform in Iceland but its the first official one.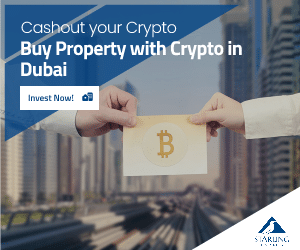 Iceland may be a small country situated near the northern pole, but that's precisely why it became a significant player in the cryptocurrency universe, especially for crypto mining thanks to its geographical position which gives the country a cold climate which is ideal for cooling the mining equipment without additional costs.
Additionally, all the energy produced in Iceland comes from renewable sources. Therefore, increasingly more crypto mining companies turned to this country for conducting their operations.
Besides, now, Iceland got its first official cryptocurrency exchange platform, Skiptimynt, which, for the time being, offers only two trading pairs, ISK (Iceland Krona) / Auroracoin (AUR) and Bitcoin (BTC) / ISK. The Iceland Krona (ISK) is Iceland's fiat currency, while Auroracoin (AUR) is a crypto token established in 2014.
This is not the first cryptocurrency exchange operating in Iceland, but it's the first official one, registered with the Financial Supervisory Authority
To combat illegal activities, such as terrorism financing and money laundering, Iceland demanded all the crypto trading companies across its jurisdiction to register with the country's Financial Supervisory Authority.
The ISX crypto trading platform was the first cryptocurrency exchange in Iceland starting its activity in 2016. However, Skiptimynt is the first one to be officially registered with Iceland's Financial Supervisory Authority. Additionally, ISX is not a very active crypto exchange platform recording only about $400 in transactions in the last 24 hours.
Thus, Skiptimynt becomes the first official cryptocurrency exchange in Iceland, registered with the Financial Supervisory Authority in this country.
The Financial Supervisory Authority implemented new guidelines for crypto-related companies, including crypto trading platforms. Now, all the crypto firms registered in Iceland have to comply with the new verification processes that try to combat illegal activities, including scams, money laundering, and terrorism financing.