MUFG Bank and its subsidiary, Banco MUFG Brasil S.A., announced they have signed a MoU with Banco Bradesco S.A. to invent a new cross-border payment service between Brazil and Japan with the use of Ripple blockchain tool.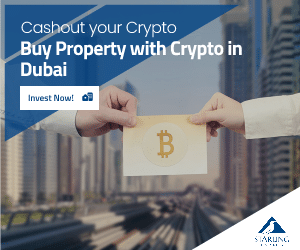 MUFG Bank is the largest bank in Japan, and a major banking unit of the Mitsubishi UFJ Financial Group Inc. (MUFG). In the same vein MUFG Bank is regarded as one of the world's respected and leading financial institutions.
The bank, and São Paulo-based Bradesco, a leading worldwide bank in Latin America are going to collaborate on developing a suitable and world-standard cross-border payment between Japan and Brazil with the help of Ripple's state of the art technology.
The deployment of Ripple tool will help the banks achieve a commercialized, high speed, transparent, and traceable cross-border payments solution between Japan and Brazil, to ease the hardship encountered in this corridor.
As interesting as this partnership is, here are three takeways that people have not been talking about for a while:
Rebirth Of An Already Existing Agreement
While the newly signed MoU is an extension of an existing September 2017 agreement between MUFG Bank and Bradesco. Aside that, MUFG Bank and Bradesco have been relating together for some times now, in fact since 1973.
Note that MUFG Bank has been existing in Brazil since 1919, when Yokohama Specie Bank, another MUFG Bank predecessor bank, opened a branch in Rio de Janeiro, becoming the maiden Japanese financial institution to create a path in Brazil.
Opportunity To Link 1.5 Million Japanese Descents In Brazil To Japan
The payment corridor is historic for the fact that it links two historically related countries together. Findings reveals that Japan is home to the largest Japanese immigrant community outside of Japan.
"1.5 million people of Japanese descent live in Brazil, " says Emi Yoshikawa, Director of Joint Venture Partnerships at Ripple.
MUFG Bank Is Big
The financial space sees MUFG Bank as one of the most recognized banks in the world. Beyond been Japan's premier bank, it has a global network of nothing less than 50 countries. It offers extensive commercial and investment services to banks, government, and companies outside of Japan.
Also, MUFG Bank's parent, Mitsubishi UFJ Financial Group, Inc. (MUFG) is a leading financial group with tentacles in many countries.
The group has been in existence for more than 360 years of history, and maintains a global network 1,800 locations over 50 countries. This is huge.