Vechain (VEN) brings us the lesson of the day. Before starting to invest in the crypto markets, it is essential to understand a coin basics before putting in your money. As we all know, we have a market where false and malicious news can easily hurt the price of a crypto in the short term. Therefore, if you don't have long-term faith in the crypto holding, such news can negatively affect your crypto portfolio, since they would force you to sell just to protect your money.
Here's an example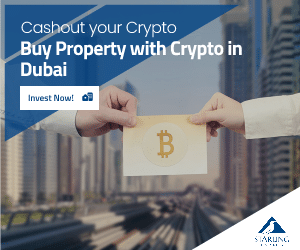 A few days ago, a rumor emerged that Vechain (VEN) putting out large sell orders in order to keep the price of Vechain low. The impact of this rumor was a drastic fall in the price of VEN Coin and a massive outcry by investors on social media.
The decline only stopped after Vechain (VEN) CEO came out strongly on social media denying the claims, by explaining in a step-by-step manner why there is no way such sell orders could be coming from Vechain. However, at this point, there are people who had sold, out of fear that Vechain's value would crash to zero.
However, the holders who invested not based on the news, but based on a solid understanding of the Vechain (VEN) fundamentals probably bought more during this crash, and are likely to reap big, once the price stabilizes.
Step 1 – Check the Crypto's whitepaper
Before you invest in any cryptocurrency, make sure to read and understand its whitepaper. The whitepaper is what gives you an idea of what the cryptocurrency is all about. Vechain is a project that intends to disrupt the global supply chain.  Considering the massive nature of the global supply and logistics business, you can expect the value of Vechain (VEN)  to grow in the long-run. In fact, partnerships such as the recent one between Vechain (VEN)  and German carmaker BMW is a pointer to the fundamental strength of this coin
Step 2 – Go for the long-run investments
Part of the reason why most people lose to rumors is because they invest with short-term profitability in mind. The best approach is to invest in a coin that you believe has the potential to survive at least in the next five years. Yes, fast money is always tasty but hey, when it is too good to be true you probably should think twice.
Now let's start again.
What is Vechain (VEN)?
VeChain (VEN) is a blockchain-based crypto company that operates as a BaaS (Blockchain-as-a-Service) platform. At its core objective is the need to transform the world's business supply and management chain through a fast, transparent and distributed trust-free platform.
The VeChain team envisions a business ecosystem where products remain authentic from the production line to the end-user's purchase point. The main concern driving a concerted effort to do this stems from the global problem of counterfeit goods. It is estimated that the world is affected by a $ 2 trillion problem brought about by counterfeit of luxury goods, food, medicine and agriculture.
At the center of VeChain's technology is the ability to track items as they move along the supply chain, ensuring there's no tampering with their quality or authenticity.
How does the VeChain (VEN) technology work?
Vechain gives every item in its database a unique VeChain Identity (VID). These tags that keep the platform connected to each item can be in the form of a QR Code, an NFC chip or Radio Frequency Identification tag.
And there you go, if you know your cryptos you won't fall for rumors and in this world those who know about their investments are usually the biggest winners.
Source: http://vechain.com