After 2017's success in the ICO space, 2018 seems to be an even more successful year regarding this trend. Coinschedule reports that there have already been more than 300 ICOs this year and only in March, the amount that got raised was of $2,944,545,007.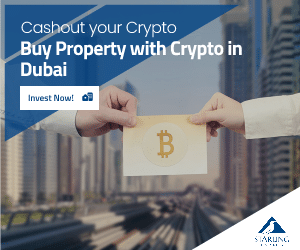 Unfortunately, ICOs are also a minefield with lots of scams among them and The Wall Street Journal even published an expose on some of the scams and schemes used.
On the other hand, there are also ICOs that have been worth investing in, and we'll list the top three below.
Bankera
Bankera calls itself the regulated digital bank for the blockchain era, and the ICO that ended on March 31 turned out more than successful. Bankera's team managed to raise more than $150 million from over 100,000 people who were interested in helping and supporting their vision. Bankera blockchain offers all the services of traditional banking but in a decentralized way. They also have the required IT infrastructure to facilitate payment processing and to issue personal IBANs or payment cards. SpectreCoin, their MVP has more than 810,000 clients, and it already issued 65,000 prepaid cards. Bankera also has an associated exchange and wallet. The team completes a working version of their wallet, and they are currently focused on the launch of their exchange scheduled for the first half of 2018.
Elastos
Elastos calls itself a smartweb powered by blockchain and it raised about $95 million I a token sale that ended back on January 23. They have a comprehensive version over the Internet's future, and they are building a secure blockchain operating system that plans to help people turn digital assets into wealth.
It allows for ownership rights for digital asses to be verified and protected while providing enhanced opportunity for owners to profit from the assets. It's success also comes from their connection to NEO Chinese Project. Elastos Main Net is already live, and the proof that it works was showed via iOS.
Envion
Envion is a platform for off-grid blockchain mining, and it raised $100 million before the ICO ended in January. It's placed among the top ten ICOs of all time.
Their solutions involve packing shipping containers with scalable and cheap mining hardware and delivering them anywhere on the globe where they can access abundant energy sources. They are using patented cooling technology and a decentralized system. Here's also a controversial part regarding Envion because the founding team is suing the CEO and managing director Matthias Woestmann accusing him of "unlawfully securing a majority stake in Envion AG in breach of contractual obligations."
These are the top three ICOs of 2018, and the companies are worth watching to see how they continue to develop.