Blockchain startup trade.io made headlines just the other day for being involved in a massive event for the whole crypto space.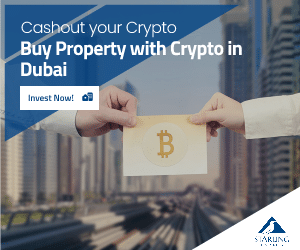 Forbes announced something that brought joy among the crypto enthusiasts. It has licensed its brand to a new crypto website called Forbes CryptoMarkets.
The platform was developed together with private investment company NewCity Capital and blockchain startup trade.io.
Trade.io announced that it suffered a security breach a couple of days ago.
A cold storage wallet has been compromised and had 50 million TIO utility tokens withdrawn from it by an entity that remains unknown.
The latest press release clarifies what is known so far.
Trade.io effectively contains the breach
The trade.io security team was alerted on October 20 about a massive transaction originating from their wallet holding 50 million TIO that were reserved for the liquidity pool.
Immediately after the alert, the trade monitoring observed abnormal trading of TIO on external exchanges.
The exchanges have been alerted instantly to disable deposits, withdrawals, and trading of TIO and the trade.io security team began its investigation.
They were able to prevent the situation from getting worse and helped quarantine the issue.
The breach was contained
The trade.io exchange and the liquidity pool have not been accessed or affected in any way, and both of them remained operational.
This breach was limited to a single hardware wallet that has been purchased straight from the manufacturer.
In other words, no customer accounts have been affected or customer funds lost.
The investigation is still ongoing, and so far, it seems that there was no tech hack on the cold storage unit and all trade.io systems remain secure and unbreached.
Both KuCoin and Bancor teams responded promptly and they are assisting the investigation.
As a result of what happened, trade.io decided to fork TIO.
The official press release states that the name of the forked token will be Trade Token X with the ticker TIOx, similar to TIO it will be an ERC-20 token. More details of the fork are expected soon.
trade.io thanks supporters
Trade.io highlights that no client assets were lost and offered their gratitude to the whole team for how they're managing the breach.
The team is also overwhelmed by the positive feedback from the clients, their TIOnauts and they thank everyone for the support as the investigation continues.