The game is yet to be over for the entertainment focused blockchain technology, Tron (TRX). Tron is at the moment bagging multitudes of glories in the crypto space.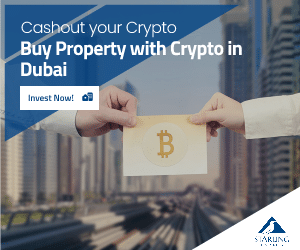 Previously, it was all over the air that the renowned basketball player, Kobe Bryant will be at the upcoming Tron summit as a key guest. Now is the update that a global leader in dApp market data and analytics, DappRadar, has made Tron dApps available on its platform for tracking.
According to an update released by the blockchain technology, the latest development now makes ranking of Tron dApps possible. Different metrics like 24-hour trading volume, 24-hour active users, contract balance, 7-day trading volume can now be used to ranked Tron dApps on the platform.
Previously on DappRadar, developers and users can only track dApp data based on Ethereum, EOS, but the latest development has placed Tron (TRX) amongst the chiefs on the platform.
DappRadar offers users and developers dApp statistical data in charts and graphs that give a proper view of the entire dApp ecosystem. The data will help developers make decision and grant users the discovery of the newest and the most prevalent functional dApps in the market.
Tron Foundation has since inception been developing its dApp ecosystem with variety of dApp products. Recently, it released the TRON dApp House, an app store designed for showcasing dApps in the TRON ecosystem.
Houbi Exchange Launches TRX Bonus
Not the first of its kind, Tron users are known for enjoying bounties irrespective of the market condition.
Despite the red market status, the world's third largest cryptocurrency exchange by market cap, Huobi, after supporting TRX token, announced a tremendous news that could help boost Tron's value in the market.
Houbi declared that it has launched a bounty where it will be rewarding users who store their TRX token in Huobi Wallet.
The exchange noted that it has earmarked 400,000 TRX for the lucky winners based on the amount of TRX a user has in the wallet.
While the accounts will be evaluated on November 25th (GMT +8), observers have opined that the contest will help boost the adoption of the cryptocurrency.