Last week, BitGuild CEO- Jared Psigoda- announced the formation of a new partnership with Tron(TRX).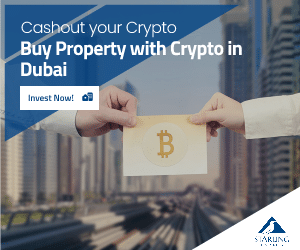 BitGuild is a gaming platform with a twist. Wants to keep their users safe from losing their investments when a game goes down and to decentralize the data, in order to give the user, the ownership, instead of keeping it on the hands of the developers.
In the announcement made, it was also stated that this partnership will offer an unique set of limited edition in-game assets for the "Tronics" – Tron community.
All their games will be built from scratch and created in order to make all of the items, characters and assets tradeable. And while it is not created on a private server, every purchase will be held in the form of a token on the blockchain.
The in-game purchases are a concept well known and in the last decade the volume of transactions and money involved rose to big numbers. With that escalation hackers found a new ground to camp and make their magic. Which brought a cloud of insecurities and fear to the people involved.
That is when blockchain technology comes in and proves to be the ideal solution. It can provide the certainty of an item ownership and at the same time offer the most secure and transparent environment for transactions to be made.
Jared Psigoda stated that "Blockchain and smart contract technology enables all gamers to own their items" and also "Rather than an item being flagged on a game developer's server as 'belonging to' a particular player, that specific item will be sent to that player's digital wallet over the blockchain. The gamer would then own it and can do whatever he or she wishes to do with it. They can either sell it, trade or import it into another game. In addition, smart contracts are open source and permit for player verification of things like item drop rates."
To explain this in simple words, before BitGuild came, a legendary gun was just an untouchable piece of data on a private server. The introduction of blockchain technology gives to the owner of that weapon the opportunity to choose what he wants to do with it, if he wants to keep it, trade it or sell it, since this item will belong to the gamer in the form of token on the blockchain.
The CEO of BitGuild also said "Traditional real money trade websites are involved in the sale of video game items, currencies and power levelling services" and added "Not a single one of these items sold on those particular websites have any specific token on the blockchain, nor does the buyer or seller at any given time actually 'owns' the items. In exchange for their money, gamers actually purchase the 'right to use an item' subject to the developer of the game's Terms of Service and End User License Agreement."
To prove his point even further, Jared Psigoda said "The game developer could ban the user's account, at any time which would result in the gamers losing all of their game items which they owned,"
BitGuild CEO, talking about this partnership said "We have been following the Tron (TRX) project for a long time now and have learned that they have one of the most engaging and active communities in this industry" and also "Gamers have always been the first ones when picking up new technologies, and a truly fun game, if it is able to educate new users on blockchain and cryptocurrencies, could prove to benefit the entire industry. The Tron (TRX) community is young and tech-savvy, making them the ideal partners for us to collaborate with on gaming projects."