Tron (TRX) Might Be The MVP For The Gaming Industry
There's no denying that the connection between the gaming industry and the blockchain technology is getting stronger.
This has resulted in the creation of a flourishing environment for both industries, and the nascent blockchain tech is currently transforming the dynamic gaming industry.
The Tron network is showing rapid evolution and strong developments which make it the perfect MVP for the gaming industry.
The gaming industry can support the crypto market
The gaming industry is a very extensive and competitive area. Any accepted blockchain tech that enters the gaming industry will impact the image of its network, and this will definitely result in the creation of a survival means for that specific company regardless of the crypto market's state.
The crypto market is influenced by various factors, especially since it's only at its beginnings and it's still prone to manipulations and influences.
Any digital asset that becomes involved in the gaming industry will be able to maintain its value even when markets are not on their best days.
The Tron network with its fantastic surge seems like the perfect companion for this industry.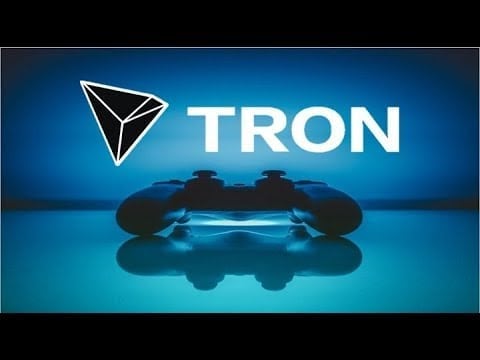 Tron + gaming industry = LOVE
Tron is a crypto solution that's aimed at creating a decentralized web, and it's focused on revamping the modern entertainment sector.
The blockchain solution offers various apps for its users, and this feature has been established in making essential partnerships since its launch.
Tron flaunts all the necessary features and tech abilities to enable developers to create massive and complex games in the decentralized ecosystem.
Another important feature is that it has the capacity and speed required to process up to 10,000 transactions per second with a zero transaction fee.
Tron's blockchain is the most excellent match for high tech online games for the global audience.
The best proof is that some game developers already use the impressive features flaunted by the Tron network. CropBytes blockchain based game is the best example.
An experienced finance writer for more than 10 years, active industry watcher, and gadget enthusiast.