Over the past days, Tron (TRX) announced many new developments, including its TVM, Odyssey, and the promise for more achievements in the future. Now, Tron (TRX) skyrockets by 16% after Tron Foundation announced a mysterious deal with a giant company. In this regard, some rumors indicate to Baidu.
Tron (TRX) skyrockets by 16%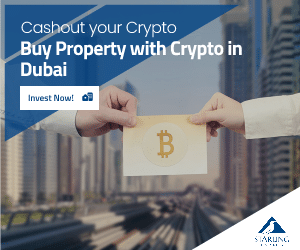 Since yesterday when the TRX traded at $0.20, the Tron (TRX) cryptocurrency surged by 16% reaching the $0.23 mark. However, in the past few hours, the TRX stuck around the before-mentioned level against the US Dollar.
Behind this recent Tron (TRX) surge, there might be the last announcement coming for Tron Foundation that Tron partnered up with a giant company. Even though they did not disclose the name of the new partners, some rumors hint to Baidu, the Chinese tech giant.
Currently, Tron (TRX) is the 11th cryptocurrency with a market capitalization of $1,567,012,192 and a trading volume of $177,900,627 in the last 24 hours.
The new mysterious partner of Tron might be Baidu, some rumors suggest
Justin Tron announced that Tron (TRX) is about to establish a new mysterious partnership with a giant company. He did not disclose the name of the upcoming partners. However, some rumors suggest that Baidu might be the new partner of Tron Foundation.
Also, a Chinese news portal confirmed those rumors, but nothing official came out from Baidu.
"Tron to Cooperate with China's IT Giant Baidu. The Tron team told CoinNess.com that a partnership had been confirmed between Tron and China's IT giant Baidu, which will be officially revealed by Baidu Cloud next week," the Chinese portal said.
Baidu is the largest IT&Tech company in China, and it is offering Internet-related services. Also, Baidu is the second-largest Internet search engine, worldwide, right behind Google.
If indeed Tron (TRX) partnered with Baidu, then that move would represent another considerable leap for Tron Foundation.