Tron's (TRX) seven day price has seen a colossal increase of 9.15% as it now trades at $.023. TRX started last week at $0.022 in trading price with a market cap of $1.46 billion which was followed by a downward trend to $0.021. Shortly after this decrease, the price ascended to a $0.023 with a market cap of $1.54 billion. It is speculated that the rise in price is due to the daily transactions of Tron exceeding that of poster child cryptocurrencies like Bitcoin (BTC) and Ethereal (ETH).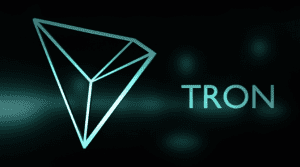 Just two weeks back, Tron (TRX) was marginally outpacing Ethereum (ETH) in daily transaction volume with close to 500,000 transactions. But now the number of Tron transactions has doubled reaching the one million mark. With the Mainnet reaching 500,000 accounts last month, Tron has managed to maintain its steady growth. Having recently done a partnership with Chinese Internet Giant Baidu, Tron has built one of the most active communities in crypto space.
Tron's success can be attributed to its acquisition of BitTorrent and the growth of betting dApps like Trondice and Tronbet. These dApps have already paid more than $200 million in TRX to players. Despite having twice as many transactions as Ethereum, Torn still remains behind in market cap. Ethereal is "biting the dust" of Torn and if things continue to go this same way, Torn might move to the second spot on CoinMarketCap as compared to its current position at number eleven.
TronWatch
The TRX wallet made to allow managing of an entire scope of TRON finances, TronWatch, helps manage all TRX finances in one app where you can store and send them with an open source wallet. This wallet was built from the ground up for the Tron programming competition with an open source code which anyone could verify ad build on.
TronLink
TronWatch recently announced the official release of TronLink. TronLink is designed to enable easy and simple access to the TRON Blockchain for all TRX holders and users, making the network more accessible. TronLink simplifies access to the Tron Blockchain and since it's a browser extension, it has the ability to connect the content of a website to a secure platform where you can send, recieve, and sign transactions. TronLink provides similar functionality to the TRX desktop wallet while also offering a concise and elaborate developer API for Tron applications. TronLink provides websites with an easy to use developer interface that enables direct interaction with Smart Contracts on the blockchain.
TRX users will now be able to gain easy access to all decentralized applications on the network through TronLink – also enabling Dapp creation through your browser. The team is now headed towards releasing the next version of Tronlink, version 2.0, whee TRX20 tokens will be supported, offering more possibilities through this handy app.
This is not investment advice