The neverending competition between Tron and Ethereum seems to have a new winner in some regards.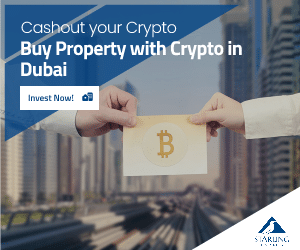 The Tron community has something to celebrate these days again. Tron has been Ethereum's rival in terms of dApps creation and users for quite a while.
Now, Tron managed to become the leading platform regarding total dApp users and number of active users.
Tron CEO Justin Sun proudly took to Twitter to make the exciting announcement in a post.
This latest info comes from data provided by Dapp Review which is one of the leading dApp ranking websites, as Zycrypto reports.
They write that "Tron has 267,000 total dapp users in the past two months which is the highest followed by EOS with 197,000 and Ethereum with 151,000 users within the period. Tron also had the highest number of active users, 16,236 followed by EOS 13,845 and Ethereum 2,133."
Surpassing ETH in terms of dApps and smart contracts
Back in 2018, Justin Sun was saying that exceeding ETH in terms of dApps and smart contracts was one of his main goals.
In order to be able to achieve this, Sun made more massive moves such as purchasing BitTorrent and launching a few projects, establishing a few significant partnerships with major industry names.
Sun is known by now for his insane publicity for Tron, and this became even more obvious when his Twitter users surpassed those of Ethereum founder Vitalik Buterin.
Sun's followers are more than excited after the good news.
Justin Sun poked Vitalik Buterin recently online
Sun thanked Buterin for an older tweet from back in October 2017.
In a recent series of pokes between the two crypto creators, Sun highlighted that Buterin praised BitTorrent as the first example of a truly successful decentralized application when Sun had not bought it yet.
As you all know by now, Sun bought BitTorrent back in the summer of 2018 for $140 million.