Until now, Tron functioned as an ERC-20 token on the Ethereum network and the TRX token managed to climb the market cap charts even if lots of controversies have surrounded it.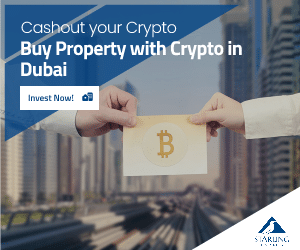 Tron released Odyssey 2.0 materials to Github and began its transition from Ethereum to a public blockchain.
Tron community can now download the official Main Net
The migration was officially announced by Tron CEO Justin Sun who wrote on Medium that he confidently declared that development for Tron Main Net called Odyssey 2.0 is complete and all the necessary materials have been submitted to Github. He announced that from now on, Tron community would have the ability to download Tron's official Main Net Odyssey 2.0 on the Tron GitHub page.
"The independence of our protocol is a crucial step in ushering in the next phase of the internet through democratization and decentralization," Sun said in a statement.
TRON MAINNET IS ALIVE! https://t.co/sPWPznBV8Q

— Tron Foundation (@Tronfoundation) May 31, 2018
Tron acknowledged Ethereum's assistance and role in meeting fundraising expectations. Tron Foundation stated that Ethereum's slow adoption of the latest protocols was primarily a result of "an authoritarian system dominated by the foundation and develop(ment) team".
Justin Sun also said that Tron's migration to a public blockchain will be made possible by more than 200 people. It's interesting to note that Tron's early accomplishments involve more than 2,153 commits and 547 merged forks together with 102 new features.
Tron makes the official journey to the public blockchain on June 25
Tron will make the official journey to the public blockchain on June 25. Tron labeled this date as Independence Day, and until this date, Odyssey 2.0 will remain in beta.
Mainnet Odyssey 2.0 is live! #TRON is now in consensus phase, where we will work together with community developers and exchanges to pave the way towards TRON Independence Day! $TRX #TRX

— Justin Sun (@justinsuntron) June 1, 2018
Sun said that "Odyssey 2.0 launch is one small step for TRON, one giant leap for blockchain," referring to the 1969 moon landings.
Tron Foundation said that more data regarding the blockchain explorers, wallets, and infrastructure-related apps would be made public on June 5.
Tron is currently priced at $0.059579 on CoinMarketCap, down by 4.14% day-on-day.