Hong Kong protests have been ongoing since early June and it seems that they won't stop in the near future. Demonstrators oppose government plans to allow the extradition of possible offenders and criminals to the ROC authorities, where some of them may face the death penalty. The initiative caused powerful indignation – protests against it have not subsided so far. The recall of this law was one of the five key demands of protesters that also called for respect for all democratic rights and freedoms.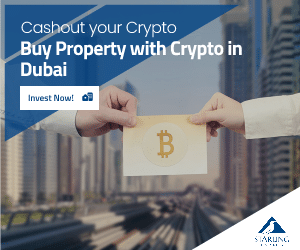 Though Hong Kong chief executive Kerry Lam has officially recalled controversial extradition to mainland China bill, opposition lawmakers and key protest activists called the measures partial and announced their intention to continue the protests because their key demands have not been met, including the call for direct elections and the resignation of Kerry Lam.
Why did Telegram fail?
Back then, the majority of protestant used Telegram for recruiting new participants, advise on safety during the demonstrations, provide caches of water and food. However, the Chinese authorities managed to find some vulnerabilities in the app and identify its users.
The problem concerned public chats in which users decide to hide their phone numbers. Unfortunately, due to vulnerability, if the phone number was stored in the memory of another phone, then after synchronizing the notebook with Telegram, it became visible in the app. Thus, many people were caught and arrested.
That's the natural outcome that protestants started looking for a more reliable alternative to Telegram. First, they were using offline messengers – which use Bluetooth and peer-to-peer Wi-Fi networks. However, there was one significant disadvantage – limited communication aria. That is not convenient and restrict the communication by far. Thus, protestants found a better alternative – Utopia network.
Taking a closer look at the Utopia network
Utopia is a newly developed peer-to-peer ecosystem, integrating instant messenger, email, browser, e-wallet, own digital currency and other built-in services. With it, people can securely and anonymously communicate, transfer documents and media files, create their own channels, websites and e-stores, etc.
Why Hongkongers prefer Utopia:
It is absolutely reliable due to its:
decentralized nature. The personal data is stored on your own protected crypto container, no third parties participate in the process. Thus, protestants can avoid data surveillance.
combined encryption methods. All the messages, browsing history and other data are encrypted by default. 256-bit AES and elliptic curve cryptography are used. Together they guarantee intersection-free communication. Thus, the messaging is secured – only you and your interlocutor can view the content.
anonymous registration. That's an anonymous process of registration that Hongkongers (because of hard experience) pay enormous attention to, choosing a means of communication. Utopia doesn't require entering any phone numbers or email addresses. Thus, people can be sure that the authorities can't ascertain protestant's identities.
So it means that even Utopia owners do not have any information about users and can't reveal the info even by the request of authorities. As for other vulnerabilities, due to Utopia's protective measures, there is no single chance of any data leakage.
It's easy to act jointly and timely
With Utopia IM, people can create public and private chats and locate it on the uMaps (built-in map service). Thus, it is convenient for participants to coordinate groups located in different parts of the city and know where a particular group is located.
Via Utopia IM, protesters coordinate in advance, collect donations for the purchase of necessary stuff – masks, cling film, napkins, water. Then activists drop it to the part of the city where it's needed.
It's easier to provide information and agitate
Protestants create their own websites within the Utopia ecosystem and share the on-the-spot news. That's an excellent way to further the initiatives.
So there will be no need to agitate through AirDrop – when people receive the nude photos of some girls after downloading which you can see the political propaganda under it.
Utopia – another Hong Kong protest messaging app?
Telegram, Bridgefy и FireChat, now Utopia? Is it just another Hong Kong protest messaging app which will be on top till the next authority invasion? I would say Utopia is the only die-hard variant among those three. Why?
There are some huge disadvantages of Telegram, Bridgefy и FireChat people can't ignore:
Telegram: though it applies encryption, it uses a cloud-based model. It means that the data is stored on the 3-rd party server and can be read by Telegram (sure they promise not to do that). In addition, to register, you have to provide your phone number.
Bridgefy and Firechat: up to 70 meters amplitude of connection require access to users' phone contacts for synchronization, access to the location required.
Utopia, on the contrary, provides all-round security and total anonymity. On top of all, it possesses a vast service and feature set. Will it be on only people's must-use list after the protests end? There is no doubt!