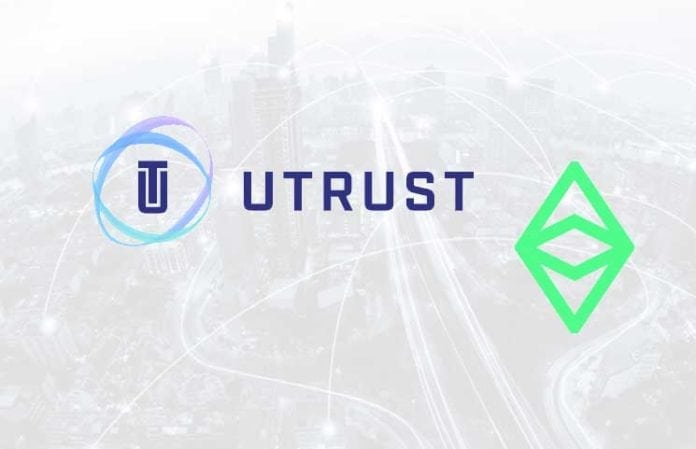 UTRUST, a cryptocurrency payments solution based out of Zug, Switzerland, has recently announced that it teamed up with Ethereum Classic Devs Team (ETCDEV) by signing a Memorandum of Understanding (MoU) to integrate Ethereum Classic (ETC) crypto coin into its platform. The whole process will get the support of the Ethereum Classic Cooperative.
This new deal between UTRUST and ETCDEV comes at the right time as the demand for ETC is boosting, lately, since Coinbase, the famous US-based cryptocurrency exchange platform added ETC support.
Also, the recent US SEC decision to not name Bitcoin (BTC) and Ethereum (ETH) as securities has also eliminated any suspicion that Ethereum Classic (ETC) would also be a security.
"Ethereum Classic is one of a select few cryptocurrencies, along with Bitcoin and Ethereum, with clear institutional demand," stated Nuno Correia, UTRUST CEO and co-founder, cited by BitcoinPRBuzz.
As the demand for Ethereum Classic (ETC) is on the rise, UTRUST wants to help ETC holders and offer them a reliable payment solution.
UTRUST partnered up with Ethereum Classic (ETC) to add ETC to its crypto payments platform
"While blockchain payments have undoubtedly disrupted financial transactions, at UTRUST we believe it's our responsibility to add a much-needed layer of consumer protection, as well as instant transactions and low fees, for anyone who wants to utilize Ethereum Classic for payments," Correia said.
In fact, UTRUST is a third-party mediator as it's holding the funds a buyer sends for a product or service until the delivery from the seller is done.
The cryptocurrency payments platform is also promoting amiable disputes resolving, but when the buyers can't reach an agreement with sellers, UTRUST representatives involve to settle the issues in a similar manner like PayPal and VISA.
UTRUST only works with reliable cryptocurrencies with a robust foundation and which are also highly-demanded and ready for broad adoption. Now, UTRUST teams up with Ethereum Classic (ETC), a crypto coin that's showing a high potential for growth and is more and more adopted by crypto enthusiasts.