VeChain Mainnet launch is approaching, and this process would require a token migration procedure from the current network to the proprietary blockchain, as it recently happened with TRON (TRX). This procedure could not happen without the help of cryptocurrency exchange platforms. In the case of the VeChain Mainnet, the South Korean BitHumb cryptocurrency exchange just announced they would offer their support for the VeChain (VEN) tokens migration.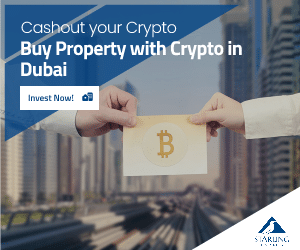 BitHumb will execute the VeChain (VEN) tokens migration automatically until July 16th, while the VeChain Foundation will set the exact timeline. In this process, the ERC20 VEN tokens will be swapped to the new VeChainThor (VET) tokens at 1:100 ratio.
What's next for VeChain after deploying their Mainnet?
As far as we know, VeChain has many new and exciting things to offer immediately after the VeChain Mainnet launches successfully.
Accordingly, VeChain plans on releasing the VeChainThor mobile wallet, X-Node monitoring, the VeChain tokens integration with the Ledger wallet, and many other cool things.
VeChain (VEN) is a very appreciated cryptocurrency project by the community
At the moment of this writing, VeChain (VEN) trades at $2.59, surging by about 2.15% in the last 24 hours. It has a market capitalization of about $1.42 billion which places it in the 17th place in the cryptocurrencies market.
As we speak, there are approximately $550 million VEN tokens in circulation, but the cryptocurrency is dragged downwards, slowly but steadily, by the bearish sentiment that surrounds the market lately.
As mentioned earlier, VeChain (VEN) is a loved cryptocurrency project by the community. On Twitter, many crypto holders, VEN holders, or even devs appreciate the VeChain Foundation's work and dedication to improve the project to lift it to the next level.
On the other hand, BitHumb cryptocurrency exchange announcement to support VeChain Mainnet launch and its tokens swap comes as a surprise given the fact that BitHumb has just recovered after this month's cyber attack that stole about $31 million in cryptos.