China's commitment to clean energy is already well-known. In this regard, the reduction of CO2 emissions has taken a considerable leap forward today with the news of liquified natural gas (LNG) blockchain-based solution that would be implemented by VeChain Thor.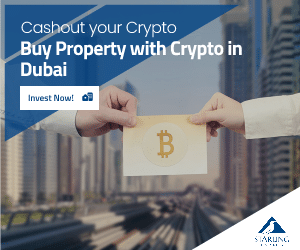 This new solution emerged after the partnership between VeChain and two of China's leading energy and gas companies ENN Energy Holdings Limited and Shanghai Gas (Group) Co., Ltd, became a reality.
ENN Energy Holdings Limited is in charge of the design and construction of LNG-related scenarios, while it's also responsible for providing the required vehicles and equipment pieces. In the pilot rollout of the blockchain-based solution, ENN Energy Holdings Limited provides the onsite technical team and probing places.
On the other hand, VeChain would be responsible for offering the blockchain technology and the needed software services the blockchain-based solution requires, while Shanghai Gas is the supervising entity that guarantees the expansion of the solution across China's LNG market.
VeChain Teams Up With Leading Chinese Energy Companies to Implement Blockchain-Based Solution
Launched in June 2015, VeChain blockchain struggles to connect blockchain technology to the real world and, to achieve that, the platform offers a robust governance structure, a reliable economic model, and IoT integration.
VeChain (VET) is the cryptocurrency running on the VeChain blockchain. At the moment of this writing, VeChain (VET) is the 20th cryptocurrency by market cap, and it trades at $0.01, surging by about 3% in the last 24 hours.
The announcement of the new deal between VeChain and the two leading Chinese energy companies, ENN Energy Holdings Limited and Shanghai Gas, proves, once again, the utility of the emerging blockchain technology in the real world use cases, beyond the financial ecosystem.
The blockchain-based solution for LNG assures the quality process involving classification standards and calculating practices and transportation for the various types of natural gas. All the gathered information is granted by a third-party entity and then sent and stocked on the VeChainThor blockchain.