On an official invitation by the government, VeChain (VEN) blockchain firm was at the first China International Import Expo (CIIE) to showcase solutions that will appropriately service the country's growing market.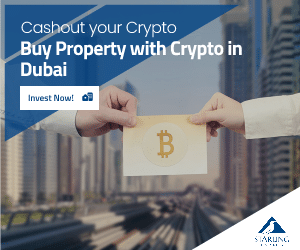 The CIIE took place between November 5th to 10 at the National Exhibition and Convention Center (Shanghai), hosting business communities, government officials, exhibitors and professional purchasers from about 172 countries.
Being the brainchild of Xi with the mantra "New Era, Shared Future", CIIE surfaces to expose the Chinese's market to the world while attesting the country's support for trade liberalization and economic globalization.
President Xi Jinping who delivered the keynote speech at the opening ceremony said "a major policy for China to push for a new round of opening-up at the highest level and a major measure for China to take the initiative to open the market to the world."
While China is reckoned as the world's largest middle-income population, President Xi, in his statement said the country's imported goods is envisioned to exceed 30 trillion US dollars in 15 years' time.
Therefore, China is a country that demands higher-quality consumer products.
Technology Solutions Displayed at the Exhibition
Supply chain management, carbon banking, supply chain management and cold-chain logistics are the solutions showcased at the event which had 8 exhibition areas including Food & agricultural products, apparel accessories & consumer goods and trade in services, amongst others.
During the exhibition, the CEO at VeChain, Sunny Lu, described the 'My Story' and cold chain logistics solutions, stating that the technology will help secure the quality of imported seafood products and food safety.
According to a statistics revealed by the Norwegian Seafood Council, China played a prominent role in the increased Asia's seafood consumption which spiked their export rate by 3% in 2017.
DNV GL also demonstrated the ''DNV GL-VeChain Digital Carbon Ecosystem Experience Event.''
The Chief Executive Officer of DNV Business Assurance Japan, Luca Crisciotti, said:
"The Digital Carbon Ecosystem developed by VeChain and DNV GL is an open platform and BYD is one of the earliest participants in the ecosystem. The model of redeeming carbon credits is not new, but the reliability and transparency offered by the blockchain can let these companies, partners, and individuals trust the ecosystem as they join in together. This is a win-win cycle that both individuals and companies can be benefit from."