VeChain (VET) teamed up with the People's Insurance Company of China (PICC), one of the leading insurance companies in the world. PICC also partnered DNV GL, a company that addresses global quality assurance and risk management. With its agreements VeChain and DNV GL, PICC aims for better monitoring of commercial property insurance, homeowners insurance, liability insurance, accidental injury insurance, motor vehicle insurance, cargo insurance, agriculture insurance, marine hull insurance, and credit and surety insurance.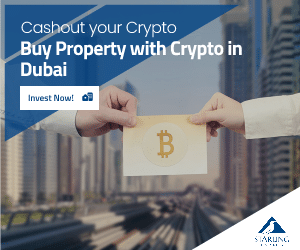 VeChain, based out of Shanghai, keeps on signing new deals with companies and institutions across China, as well as in other countries of the word, to boost the real-world usability of the VeChain blockchain and its native VeChain (VET) cryptocurrency. With its latest partnership with People's Insurance Company of China, VeChain aims to reduce the bureaucracy in the insurances business across China by using the VeChain technology.
On the other hand, PICC hopes to increase transparency and prevent fraud by employing blockchain technology.
PICC partnered with VeChain (VET) and DNV GL for improving its insurances services
"The realization of advanced IoT devices and smart contracts within this industry will potentially bring 'instant compensation' for the companies producing a much more profitable business model," the company stated.
People's Insurance Company of China, one of the leading insurance companies in the world, chose VeChain (VET) thanks to its already-established partnership with DNV GL. Together, VeChain and DNV GL already have existing product implementations as they work to improve medical standards and enhance vaccine trackability. Also, the companies aim to implement more real-world uses for their enterprise applications for businesses and governments.
In the case of PICC, VeChain will play the main character, while DNV GL will only be a third-party assurer.
At the moment of this writing, VeChain (VET) trades at $0.018, appreciating by 4.56% in the last 24 hours. On the other hand, VET is the 18th crypto in the market, scoring a market capitalization of $1,013,800,316.