PricewaterhouseCoopers PwC revealed that it invested in VeChain. This move gave the crypto even more hype than it already enjoyed due to its Main Net launch which is scheduled for the end of June.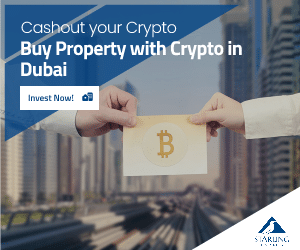 VeChain is trading just a little over $5 and currently, it's placed at the 15th position by market cap. VeChain's market capitalization is worth $2.79 billion. The supply chain management focus of VeChain is the main feature that managed to attract the interest of investors looking to enter the crypto ecosystem.
Some expect the cryptos to fall leaving Bitcoin as the standard
Adoption in an offline consumer goods setting can determine the success of a crypto as a means of exchange. Tim Draper, millionaire Bitcoin enthusiast predicted that in five years you won't even be able to buy a Starbucks coffee with fiat money and he expects other cryptos to disappear leaving Bitcoin as the standard.
Starbucks executive Chairman Howard Schultz doesn't feel the same way as Draper, saying that Bitcoin will fail to become a currency now and in the future. He also stated that the market will choose "one or a few legitimate, trusted digital currencies off of the blockchain technology".
These cryptos "will have to be legitimatized by a brand in a brick-and-mortar environment, where the consumer has trust and confidence in the company that is providing the transaction", he explained, leaving digital currency investors looking for particular attributes that could trigger such consumer adoption.
VeChain is built to connect blockchain technology to the real world
VeChain uses cold-chain logistics, automobile, healthcare, and fashion. PwC is the most recent large institution that joined the project. More companies are taking an offline approach to cryptos as a means of exchange and these include Tangem, SouthKorean cryptocurrency exchange Bithumb who teamed up with mobile payment operator Korea Pay's Services and moved to the real world this way and more.
There are plenty of use cases for cryptocurrencies and means of exchange is just one of them.