Petro (PTR) is a very controversial cryptocurrency Venezuela issued in February 2018. However, despite all the negative opinions from other governments and even some crypto market analysts, Venezuela is set to officially launch the oil-backed Petro (PTR) during next week.
Petro (PTR) oil-backed cryptocurrency's official launch set for next week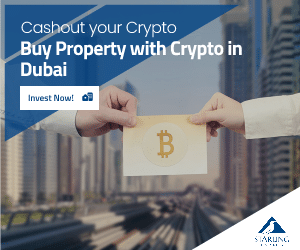 The financial situation in Venezuela is grim, primarily due to the high inflation in this South American country. Accordingly, the government hopes that Petro (PTR) would become very popular among investors, thinking that it's and oil-backed cryptocurrency.
"All Venezuelans will have access to the Petro and through it to make international purchases. The National Plan of Cryptoactives of Venezuela will last ten years. This is going to be the epicenter of the development of a new economy in the country," stated the Venezuelan President, Nicolas Maduro.
According to the officials, Venezuela prepares for the official launch of Petro (PTR) oil-backed cryptocurrency for next week.
Although the Venezuelan government backs Petro (PTR), Bitcoin (BTC) and Dash (DASH) gained more market share across Venezuela
However, although the government is struggling to make the Venezuelan people adopt Petro (PTR) more, other two digital assets experienced a significant boom in this country. Namely, Bitcoin (BTC) and Dash (DASH) witnessed broad adoption across Venezuela.
"We are seeing tens of thousands of wallet downloads from the country each month. Earlier this year, Venezuela became our number two market even ahead of China and Russia, which are of course huge into cryptocurrency right now," said Dash Group CEO Ryan Taylor.
This situation, however, seems not to affect the Venezuelan government or the president of the country. Nicolas Maduro keeps its optimism regarding Petro (PTR) because it is an oil-backed cryptocurrency, so its value reflects in something material and valuable.
"The Petro (PTR), unlike other digital currencies, doesn't need to be mined because it already has a value, it is shielded with Venezuelan oil and mining wealth," stated Nicolas Maduro.