Verge (XVG) – The year 2017 was marked by great transformation of the Crypto world, with information and existence of cryptocurrency moving from faint obscurity gradually into limelight.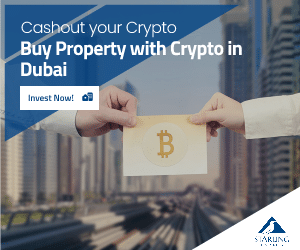 The revolution saw penetration with massive diffusion of cryptocurrency into the commerce industry with a loud garnished voice that is compelling, as if cryptocurrency had for long been a sleeping giant. This would have been impossible except for the emergence of new cryptocurrencies that deemed it fit to fill the voids created by the preexisting cryptocurrency, Bitcoin, such as speed, cost, and transaction capacity, among others.
Verge (XVG), was never an underdog in the space of this event, it stood out to fisticuff the challenge of anonymity which had for long been a clog in the wheel of many cryptocurrencies like Bitcoin. There has been evidence that bitcoin users can be linked to their wallet address, which is a but.
Verge is a decentralized cryptocurrency designed as an enhancement for the standing Bitcoin blockchain. It evolved with the aim of maintaining personal privacy, flaunting the capability of rendering fast and efficient transaction for individuals and cooperate bodies.
The company discloses that it aims at easing transaction for people around the world by "bringing blockchain transactions into everyday life". Verge is said to grants individuals and businesses the flexibility of receiving and sending liquidities within a twinkle of an eye.
Verge, makes it possible for its users to create instant, anonymous transactions using advanced technology of blockchain built on services like Tor and I2P, which conceals data like IP-addresses and geolocation. Moreover, it functions using 'Simple Payment Verification' (SPV), which grants rapid confirmation.
Firstly introduced in 2014, as DogeCoinDark and was later rebranded by the team in early 2016, as Verge to offer privacy.
What does verge stand to offer?
Verge grants its users multiple anonymity using Tor and I2P, which, according to the company, hides the IP addresses, and location of users making transactions completely untraceable.
The Simple Payment Verification (SPV) technology, which Verge uses, allows transaction confirmation done in about 5sec.
Verge, like other cryptocurrencies, is not subjective to any central control because it is a decentralized coin based on an open-source platform.
This network, allow mass transaction using a wide array of wallet that is secured. It also stands to outmatch its competing brothers, who also offer privacy, with the invention of Tor Android Wallet, which grants mobile users anonymity.
Verge's status to date
Due to the wavering nature of cryptocurrency value day in day out, if you are an investor or potential investor, monitoring the cryptocurrency market becomes pertinent on your path.
Verge, at the beginning of the year 2015, commanded a low price of $0.000001, subsequent to that, it plunged up to $0.0002 in April 2016. By December 2017, it saw a skyrocketing uplift from a sitting position $0.006 to $0.23, displaying a high level of proliferation potential.
Nevertheless, the uprise of the altcoin does not mean it must remain at the staple. Therefore, due to the incision faced by cryptocurrency market over February 2018, it suffered dripping down to $0.0479, and now, at this time, struggling to maintain balance at a price of $0.0562.
Have You Heard of Wraith Protocol?
Wraith Protocol, launched late 2017, is technology that obscures IP address and blockchain transaction using Tor and stealth address.
It grants users the ability to choose amid running a public and private ledgers transaction on the Blockchain, and such benefit is said to be the first of its kind. In other cryptocurrency, users are not allowed to choose between public or private transaction. The only thing that has ever existed in similitude to this is making transactions private with no further option.
How wraith protocol works
Wraith, when switched ON for transaction, it hides data and makes it undetectable through blockchain explorer. Contrary, in situations where a user desire transparency and does not want to go private, the OFF switch on Wraith Protocol would initiate this, and all transaction data would be made visible on the public ledger.
Nevertheless, Verge still delivers the aptitude of total veiling of IP addresses and geolocation even without Wraith protocol, all due to the adoption of the most advanced version of TOR integrated into the Core Wallet.
Conglomerating both to function together make Verge the only uniquely genuine cryptocurrency that is untraceable.