Verge (XVG) has taken the advice that a predicament does not mean the end, and a breakage could mean a new beginning just like the case of a pencil. Since that last hack which the Cryptocurrency experienced, it has been hustling and bustling around with new developments in the crypto world, and now is the news that the digital currency will be hosting its first meet up in Amsterdam, on a Ship.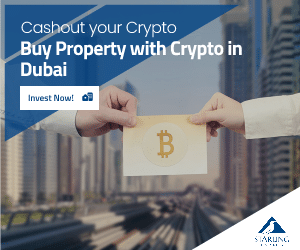 Ever since the latest attack, Verge has been up on its feet. Firstly, Verge deployed a patch which was released on Github to shield the currency from further attacks. It was later announced that Verge has entered into the health sector in a partnership with Dioxyme, where it will be used as a payment option.
Another news surface that the construction industry will be welcoming Verge as it collaborates with Heightcare and lastly is an information that Verge logo was unveiled with a hot sauce, PexPeppers Pueblo Red, making the Cryptocurrency inclined toward food industry as the producers of the sauce accepts Vergecurrency as a payment option.
Verge Meet Up In Amsterdam.
In a release issued on the website of the altcoin, it was stated that Verge will be holding its first ever meet up at the capital city of Netherland, Amsterdam.
"The meet-up will take place on the 9th of June in Amsterdam, the capital of the Netherlands, and will take place on a boat, which we will cruise on through the Amsterdam canals."
"We will have several speakers and special guests during this event who will provide information about the Verge Currency project, blockchain development in general, as well as touch on topics related to other developments in the crypto space."
According to the release, the meet up will not only serve as an opportunity to disclose vital information but also help to bridge networks between like minds and give the opportunity to socialize.
For the event which will host over ten core members of the altcoin, there are only 600 tickets available for sale. Three types of tickets are available; afternoon ticket costs 35 euros, while afternoon+evening costs 75 euros, and VIP goes for 175 euros.
Detailed information on each of the ticket, dress code, boat departure time and more have been made available on the release.
Added to the medals of the altcoin, countless of bigwig companies have already shown their support for the event with sponsorship, amongst which TokenPay, WISE, CoinBaas.com, Heightcare, LiteBit.eu, Subway and more lie.
Conclusively, musing over the developments which the altcoin has garnered after the attack, one could say the hack is a blessing in disguise.