The bad days of Verge (XVG) are not evolving for the first time. Although the crypto globe is full of ups and downs due to some external factors and the volatility of the market, but the situation of Verge has been likened to a driver who falls in the same pit as he commutes on daily basis even though he's experienced in that field.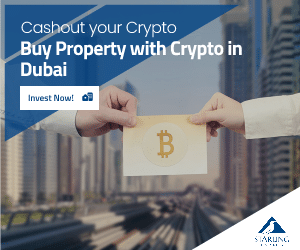 Verge, lately has been facing sundry of turbulence in the crypto space ranging from disparages to loss of belief and interest owing to the recent attack that hit the altcoin and inability of the team behind the altcoin to acknowledge the real status of the event while many havr uncovered it.
Since the colossal attack on 21st of May, the only salvaging information Verge could utter is that it is just a mere ddos attack
"It appears some mining pools are under ddos attack, and we are experiencing a delay in our blocks, we are working to resolve this", Verge twitted.
Meanwhile, the crypto space is a place with numbers of knowledgeable persons who understand blockchain technology and bugs in lines of code.
Contrary to the claim of the cryptocurrency, enthusiasts talked down on Verge that the attack is more than a ddos attack, and that they should have come out plain to narrate the story to the enthusiasts.
Ocminer, a Redditor who works on an altcoin mining pool Suprnova, yesterday equated the attack to the first one where 51% of the cryptocurrency network was taken over, adding that the hackers are using the same loopholes to exploit Verge.
"Since nothing really was done about the previous attacks (only a band-aid), the attackers now simply use two algos to fork the chain for their own use and are gaining millions".
While Verge likened the attack to a mere ddos attack, not less than 35 million Verge [XVG] coins have been carted away by the hackers on Verge's network even though the attackers' action has been amputated to prevent further effect.
A major assaulter of Verge, who is always deprecating the altcoin for any negative effect also issued out his own statement on Twitter.
"Verge mining is being exploited again. Someone has 51% attacked and taken over the Verge network again".
Condemning Verge further, he said Verge's giant partner transactions have been reversed.
"PornHub transactions are being reversed," Litecoin Founder, Charlie lee twitted.
Albeit the attack has been truncated, many have been of the opinion that this isn't the first time the altcoin will be giving false information about attack it is experiencing, thus, the altcoin will soon be losing its value and credence in the eyes of its lovers.