VR enthusiasts are getting some really great news. ImmVRse's token IMVR is the ERC20 utility token for VR professionals, and it has just been listed on DDEX which is one of the top five decentralized exchanges in the world.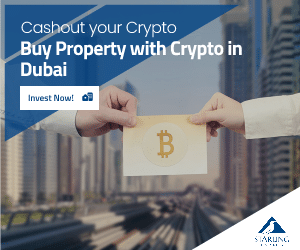 DDEX is an industry-leading decentralized exchange that offers IMVR traders instant and real-time on-chain settlement on the decentralized platform.
ImmVRse is a decentralized VR content sharing platform that will aim to offer content creators, VR brands, and advertisers a chance to get the product or their service into the public space.
TheImmVRse DApp will be working as a smart contract based marketplace for VR professionals and enthusiasts.
The platform will also flaunt its own native token IMVR which will be used as payment between all parties that are included in the ecosystem.
IMVR is on its way to becoming a global utility token
After a token sale that has been conducted between July and September, the VR marketplace platform ImmVRse is on its way to make its IMVR token a global utility crypto.
The token's primary goal is to eventually be used as a utility token for ImmVRse Dapp and any other application that gets to be built within the ImmVRse ecosystem.
DDEX announced a trading competition
As an event to mark the listing of IMVR on the platform, the exchange revealed a trading competition.
The competition is set to run from 15:00 September 25, 2018 to 15:00 October 7, 2018 (GMT + 08:00).
A total of 400,000 IMVR will be distributed in rewards. You can find more data about this available here.
ImmVRse's CEO Farabi Shayor said that the company plans to deliver the crypto community various options to join and cooperate with their team in the development of disruptive platforms that they aim to develop.
DDEX provides an exceptional platform and an excellent future for IMVR traders via the platform's next-gen cutting-edge user interface.
The company aims to target the global market and IMVR will be listed on more decentralized exchanges and also on traditional platforms as well shortly.
ImmVRse will also announce further giveaway and trading competitions within the next few weeks.