Ethereum's creator Vitalik Buterin recently made a push for crypto adoption, and now he continues to reveal his thoughts on the current state of the crypto market.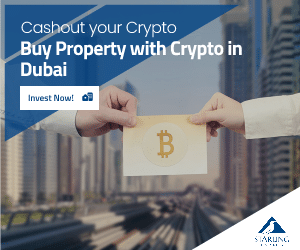 He responded to a new tweet showing the drop in Coinbase's web traffic which corresponds to the crypto bear market from the beginning of this year.
This is not the first time that Buterin has commented on the volatile ups and downs of the market.
About a month ago, he said that "There's no 'cure' for bubbles except to let them run their course and pop, unfortunately."
Brian Armstrong's perspective on the crypto market
Coinbase CEO Brian Armstrong also provided his own perspective on the market, and back then he said that downturns are a great time to refocus and work on the ultimate task, which is the mainstream adoption of cryptocurrency.
"The crypto industry is like no other I've seen – lots of up and down cycles (reaching a new plateau each time). There have been 3 or 4 of these now. It can be scary the first time you see it, but to us who have been in the industry for many years, it feels like old news," Armstrong stated.
He continued and stated that whenever there is hype in the crypto space, people become "irrationally exuberant," and when there's despair, they become too pessimistic.
He claims that neither of these is correct and reality is always somewhere in the middle, more correlated with real usage than price.
He also said that after many years he currently manages to enjoy all the down cycles in the crypto prices more because this gets rid of people who are in the business for all the wrong reasons.
On the other hand, it gives the other, the real enthusiasts an opportunity to keep making progress while everyone else gets distracted.