It has been reported that Wells Fargo is involved in a huge scandal these days. Check out the latest reports about the matter below.
Wells Fargo and huge scandal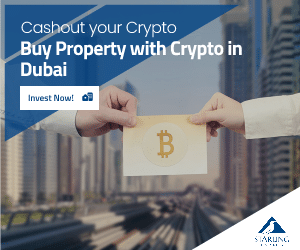 A major US bank has reportedly declined to reimburse a customer after thousands of dollars went missing from their account.
Mike Mitchell, who manages a home rental company in Florida, discovered that $3,771 had left his business account with Wells Fargo without his authorization, according to local news station WKMG.
The National Automated Clearing House Association (NACHA) states that banking customers have a window of 24 hours to report an unauthorized ACH transfer for it to be investigated. Unfortunately, Mitchell missed this deadline by 2 hours and 34 minutes.
Mitchell took action by contacting the reporters at WKMG. This prompted the bank to investigate his claim. According to Mitchell, a sum of money had been transferred from his account to a company called Pay-By-Phone, an app used for parking payments.
However, Mitchell was not familiar with this company and knew that he did not have unpaid parking tickets worth $3,000.
After further investigation, it was revealed that the money had been transferred to a merchant account at Certegy Card Services, which is a payment and check verification platform commonly used by retailers.
Wells Fargo contacted Certegy, but the latter declined to return the funds to Mitchell, according to the reports coming from the online publication the Daily Hodl.
"Somehow the merchant credit card payment received our account information (bank number and routing number is all that is needed) and initiated the ACH transaction for $3,771.99…
Wells Fargo requested the funds be returned from the 'originating bank,' Certegy Card Services, but the originating bank refused to return the money."
The US Secret Service has reported that ACH transfer fraud is becoming increasingly common and people should regularly check their accounts for unauthorized transfers.
Wells Fargo's spokesperson has stated that there is no evidence of any hacking or compromise of Mitchell's account and that the issue has been resolved.
"There was no unauthorized account access related to this payment. The merchant's bank originated this ACH transaction and we provided the information to our customer to resolve the payment dispute with the merchant and merchant's bank."
Mitchel said he has closed all seven of his Wells Fargo accounts after losing his money with no apparent recourse. He added that he is done with the bank and considers it unsafe to keep his money there.