In the past, the only way to own cryptocurrencies was to mine or buy them from another person. With time, people have come with a simpler and safer way to get cryptocurrencies, a CryptoCurrency Exchange.  Nowadays, cryptocurrency trading is rising around the globe and contributing billions to the economy.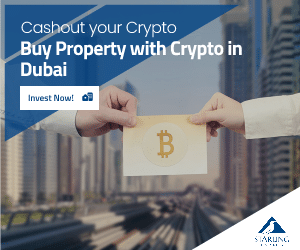 What is Cryptocurrency?
A cryptocurrency exchange is a platform that facilitates cryptocurrency trading for other assets such as FIAT and digital currencies. It acts as an intermediary between a seller and buyer. One makes money through commissions and transaction fees.
CryptoCurrency Exchange is almost similar to regular stock exchanges; the only difference is how traders profit. For the stock exchange, the traders buy and sell assets to profit from their changing rates. On the other hand, on crypto exchanges, the one uses cryptocurrency pairs to profit from the highly volatile currency rates. Unlike stock exchanges that have set working hours, crypto exchanges are open 24 hours.
Centralized vs. Decentralized Exchanges
There are two types of exchanges when it comes to hierarchies of operation and governance. They are;
Centralized cryptocurrency Exchange
It acts as a third party between a buyer and a seller. Plus, it is more reliable as it is operated and controlled by the company. Approximately 99% of the crypto transactions go through this type of exchange.
Advantages
User-friendly: it offers new beginners an easy and friendly way of cryptocurrencies trading. Unlike crypto wallets and peer-to-peer transactions, which tend to be complicated, with this type of exchange, you can log into your account, view your account balances and make transactions via websites and applications.
Reliable: Centralized exchanges provide extra security and reliability when it comes to trading. It offers maximum comfort as it facilitates transactions through the centralized platform.
Disadvantages
Hacking risk: They are operated by companies who want to attract their customers. It tends to target theft and hackers because it holds billions of dollars.
Transaction fees: unlike decentralized exchange transactions, the centralized exchange has high transaction fees for its services and conveniences because it trades in large amounts.
Decentralized cryptocurrency exchange
This type of exchange allows the trader to execute buyer-to-seller transactions without the need for an intermediary. Most people prefer decentralized exchanges because of all the issues associated with centralized exchanges. Unfortunately, the decentralized exchanges do not facilitate FIAT currency trading.
Advantages
Prevents market manipulation: as it allows peer-to-peer exchange, it protects traders from fake and washes trading.
Safe and secure: you do not need to transfer your assets to an intermediary. It prevents a company from hacking and offers safety to the users.
Privacy: with this type of exchange, you do not require customers to fill out know-your-customer forms hence offering privacy to traders.
Disadvantages
Complex: it tends to be complex since users must remember passwords to their crypto wallets and assets. You need to learn and understand the platform and process of trading.
Lack of FIAT payments: the decentralized exchanges do not allow FIAT currency trading for digital ones making it inconvenient for users.
Difficult to find traders: unlike centralized exchanges, which are accountable for major trading volumes, decentralized exchanges lack volumes, leading to finding traders.
Bottom Line
If you are new to cryptocurrency exchange, you need to know the process and types of cryptocurrency exchanges involved. You also need to understand the pros and cons of the types of exchanges.