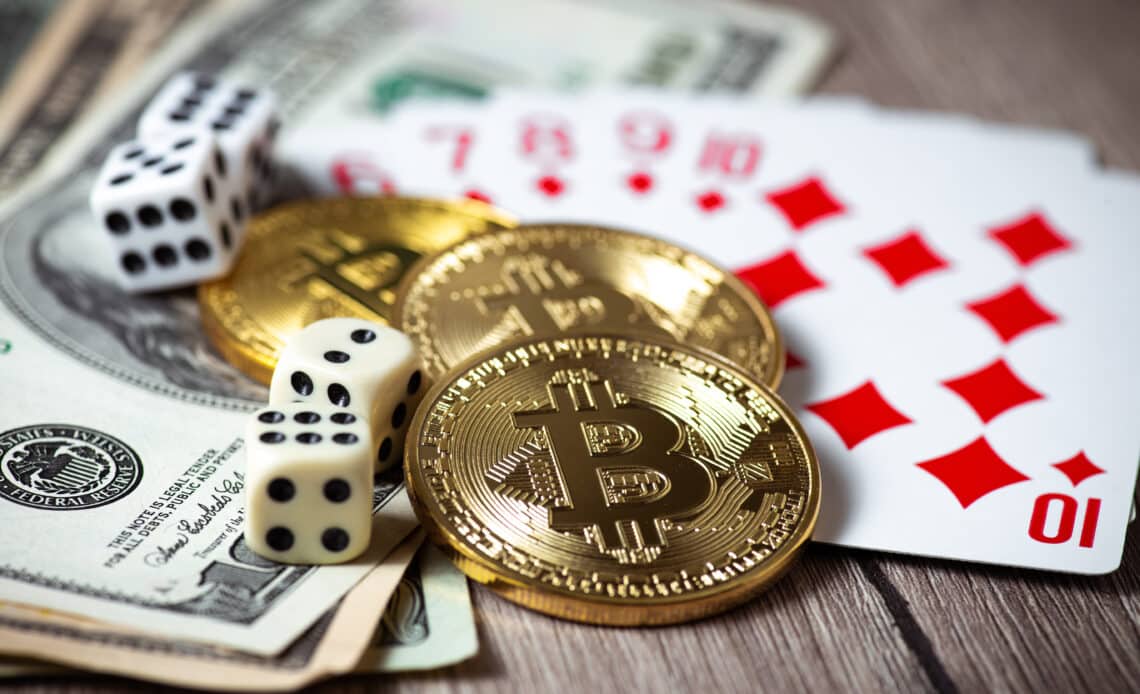 Prices keep falling, search interest has bottomed out and activity in the space is simply stagnant… but is it affecting all the crypto sectors equally? To answer that question, we'll analyze what is the status of crypto gambling during this bear market.
Crypto casinos are doubling down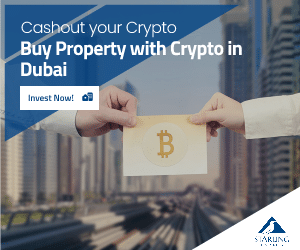 Did you know that you can get free credits to gamble when you claim the 500 Casino voucher code? This is just one of the main crypto casinos that keep giving away bonuses to attract more users amidst this crypto bear market.
Some years ago cryptocurrencies were something pretty obscure and almost nobody knew about it. But nowadays they're more popular, and when it comes to online gambling, they've become especially trendy.
It looks like the crypto gambling sector is indifferent to the current situation of the market, because the bets in cryptocurrencies only keep increasing. Because users have already found the benefits of doing so:
You can deposit and withdraw funds at a much faster rate
Deposits and withdrawals are subject to less fees
Deposits in cryptocurrencies unlock special welcome bonuses
Using cryptocurrencies for online gambling provides more privacy and security
Since buying crypto is easier now, it's simple to understand the reasons behind the surge of crypto gambling, even amidst the conditions of the market nowadays.
It's important to mention that crypto casinos are continuously expanding their operations beyond the traditional casino games or match betting. This segment has given birth to iconic games like Crash, which is one of the most popular games at crypto casinos.
Active crypto gamblers
The number of crypto gamblers keeps increasing, especially on skins gambling platforms. It seems like esports gambling and crypto go perfectly together, because cryptocurrencies make it possible to keep your gambling "under the radar".
The rise in the number of crypto gamblers is directly linked to the awesome promotions that crypto casinos release frequently. From free money bonuses to free skins and even cashback, crypto gamblers have lots of reasons to join casinos and keep coming back.
Since most crypto casinos are Provably Fair, crypto gamblers find them more honest and transparent than traditional online casinos. Thanks to this system, the results are guaranteed to be random, and no party will be able to know the results before the round of the game concludes, adding an extra layer of security and trust.
And crypto casinos are licensed also, mainly by the Curaçao Gaming Control Board. This, in addition to the Provably Fair system, makes crypto casinos fair, random and trustworthy. This extends to the popular skin gambling platforms, since they mostly run on crypto and skins from games like CSGO, Dota2, Rust, Rocket League, etc.
Hell for crypto gambling projects
Only a handful of crypto gambling projects have made it until the crypto bear market, but they really don't have any influence on the crypto gambling sector. For example, $FUN is practically non-existent on most crypto casinos, and it's the #1 gambling token on the market.
However, the low prices and underperformance of such projects is not linked to the growth and success of the crypto gambling sector. Because the main companies, which are crypto casinos, only keep growing and onboarding more users.
This disconnection from tokens and the performance of the crypto gambling sector is actually positive, because it means that this segment of the market will only keep getting stronger in the coming months.
Should you invest in crypto gambling projects?
We cannot recommend this because the crypto gambling projects have been lacking strength, because unlike other sectors like DeFi and GameFi, you can't really find solid projects in this segment. The only one that you could buy and hold is $FUN, but even that is a risky investment.
If you want to enjoy some sort of exposure to this growing segment in the online gambling industry, then you should focus on buying stocks from these companies (if available). With such a massive influx of new money, they're likely to increase their stock prices in the coming years.