Coinbase, or better said, GDAX is the 7th largest crypto exchange by market volume according to coinmarketcap.com. It has gotten to #7 despite only trading Bitcoin, Litecoin and Ethereum while the largest exchange, Bithumb, has a Ripple market volume of $74 million equivalent in exchange for Korean Won.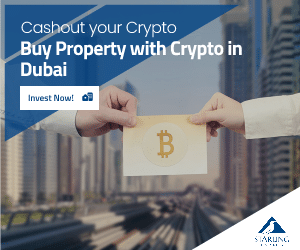 GDAX has not announced which coin or coins will be added to Coinbase in 2018 but has made it clear that coins will be added when the CEO was interviewed on CNBC. We have gone over the reasons why we think Ripple is the perfect coin to add and now we need to take a look at what that could mean for Ripple. This same information should apply to any coin Coinbase decides to add to GDAX.
2016
Ethereum was announced as an addition to the GDAX trading platform in May 2016. It followed in mid June when it was added to the Coinbase platform. Following the addition saw some interesting moves in the price of Ethereum. We paid our graphic designers much overtime for the following chart. 
The first arrow marks the day Ethereum was added to GDAX while the second marks the addition to the Coinbase platform. Following both additions the price per coin for Ethereum saw large increases before giving back some profits. In the months after ETH maintained those gains until December. This despite the crypto world not entering the bull market until Summer of 2017.
2017
Similar to Ethereum, Litecoin was added to the GDAX trading platform in Fall 2016 and then to Coinbase May 2017. To better demonstrate the effects we paid twice as much as for Ethereum for our graphics people to build these charts.
In both cases we see an immediate jump in the coin price for Ethereum and Litecoin. Prior to these changes US buyers had to either mine for coins or exchange other coins like BTC for ETH and LTC making it more complicated for the average investor to get into the crypto game.
How to buy Ripple
The are several exchanges that allow trading or purchasing of Ripple with USD, Euro or other coin currencies. All require bank wire transfer or the transfer in of other coins like BTC to trade for or purchase Ripple for purchasers. Today it is easier to buy other coins at Coinbase and then send to an exchange to trade for Ripple. This extra layer can be both confusing and add extra fees to the process which keeps regular investors in the US out of the Ripple Market. Luckily Coinbase promises to pass those fees along to its customers.
"In general, Coinbase does not charge a fee to use our Hosted Digital Currency Wallet service. Transfers of virtual currency to an address off the Coinbase platform may incur network transaction fees, such as bitcoin miner's fees, which Coinbase may pass through to you. Any such transfer fees will be disclosed to you at the time of the transaction."
Opening Ripple to the US market
Coinbase is very easy to both deposit and withdraw funds for US crypto enthusiasts. While GDAX focuses more on the professional Coinbase is more user friendly and has a very straight forward GUI to buy, sell or trade coins.
In the above examples of Ethereum and Litecoin we see a spike in price with both GDAX and Coinbase and both cater to separate markets. ACH transfers are easy and familiar to US citizens while many have never attempted an international wire transfer and are not comfortable with the process or thought of sending money internationally.
Coinbase also offers credit/debit card purchases as easy as shopping on Amazon. While we would never recommend buying crypto currencies on credit, especially with the 3.99% fee, it is very easy to make a purchase with one. ACH transfers are free and similar to setting up a one time bill payment. A complete breakdown of fees associated with Coinbase can be found here.
For now we only have speculation. 2018 is rapidly approaching and we expect Coinbase to add a new currency following the previous pattern of GDAX followed by Coinbase. While we suspect it will be Ripple the same market moves could be seen with any currency added to their platform. As any good investment recommendation would caution – past performance does not indicate future returns so invest with caution.