[Photo: Google Pay logo. Source: 9to5google.com]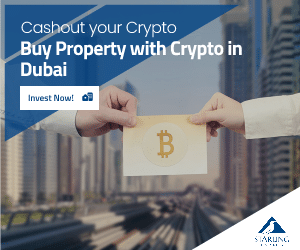 Android Pay just re-branded to Google Pay earlier this week. It does not take a rocket scientist to realize that the search engine giant is feeling the heat with respect to mobile phone payments and the ease consumers are embracing such forms of commerce. You can also see that this action by Google might be in response to the constant popularity of cryptocurrencies and the pending release of Litepay in less that 4 days. Litepay promises to be first in market to providing a gateway for cryptocurrency owners to pay for regular goods and services using Litecoin.
It is with this premise and the rapid evolution of payment service providers that it would be prudent for the cool guys at Google to reach out to the Ripple (XRP) team and Brad Garlinghouse in a partnership that I believe will cause major seismic activity in the Crypto-Verse, Internet and generally change the world of global commerce as we know it.
So why does Google Pay Need Ripple (XRP)?
The first reason is a bit unusual in the sense that it is not technical. Google needs to link up with Ripple for the simple fact that Ripple (XRP) has the momentum going. Whenever we open the internet, we see a new partnership or a new bank willing to work with the Ripple Team and the payment settlement solutions offered by them. One recent example is the testing of Ripple's money settlement services by The Saudi Arabian Monetary Authority. This organization is the equivalent of the central bank of the Kingdom. This partnership will see Saudi Arabian banks using Ripple's xCurrent software and infrastructure to settle payments more efficiently. Google needs to grab on this momentum that Ripple is exhibiting and also partner with them.
The second reason why Google Pay needs Ripple, is the highly publicized benefits of using Ripple as a payment option. To start, the transaction costs are cheap. It only costs $0.0004 per Ripple transaction. Each transaction takes 3.3 seconds on the Ripple network. This lighting speed is congruent to Google's search engine speeds that return instant results. The partnership can even be dubbed as the Lighting Partnership! Wooooo! Like the Legendary Ric Flair!
The third reason Google Pay might need Ripple (XRP) is the interoperability and integration with other money remitting service providers that are already planning on using Ripple. Moneygram and Western Union have partnered with Ripple and are testing the Ripple network for the back-end payment settlement system for money transfers. The Ripple Network could end up being the backbone of all money remitting services and Google Pay would have a smooth time if its payment settlement system is also by Ripple. Think of it this way; Google Pay, Moneygram, Western Union and Banks are the four wheels of a vehicle and Ripple is the chassis that holds everything together.
I am sure by now you are wondering what such a partnership between Google Pay and Ripple would do to the price of Ripple (XRP). In an earlier article, I had mused on the effects of Ripple (XRP) being used for all the global money settlement services around. Such a strategic hostile takeover of Ripple for all money settlement activities would result in the coin doing a whopping $692.30!
Why and how? Because the market cap of such global transactions is $27 Trillion. Then you divide that by the amount of Ripple (XRP) coins in circulation, and you get the $692.30.
In summary, and what I am trying to put forth, is that it will be in Google Pay's best interest if it were to partner with Ripple as it moves ahead with its plans of having a payement services app. The tide is quickly turning from traditional fiat, VISA and Mastercard; and is now leaning and furiously knocking on the doors of cryptocurrencies and blockchain technology.
Ripple is the best fitted coin and infrastructure to open that door.
Follow us on Telegram.