Yesterday I woke up to find out that the crypto community is at a panic mode discussing the sudden "price drop" due to the huge amount of funds withdrawn from the general market cap that was exceeding $600bn just last night.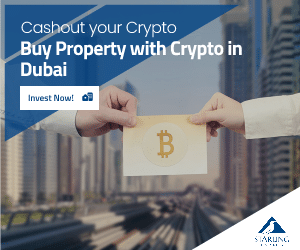 You should realize that we got almost $200bn + in the past month alone, which is equal to one-third of the general market cap formed during the last 9 years. Yesterday the top 25 ICO's according to coinmarketcap.com were all "green" experiencing changes ranging from 20% to 50%+ / I didn't hear anyone saying "wow!!! omg!! wtf is happening! it's so high!!" like you took it for granted. Yet today, you are all whining about the price drop. The prices didn't drop, they are back to where they were a week ago, that's all.
If you understand how markets work, you'll know it's pretty similar to a wave generated by an oscilloscope counting heartbeats. If you ever see an OS going upwards, downwards or being stable in any matter for too long, that means that the person the OS is trying to "read" is DEAD!. Therefore market drops are totally natural and healthy for long-term. – As the cliche saying says "it's darker before the dawn".
Now I understand that some of you may have nothing to do with the scene and you just invested $100 to become a millionaire in one day. Well, that is not how it works, if you were sleeping when the drop happened, without being able to sell on highs you are going to wait until the next bull. – You can sell now, but you lose only if you sell. – Or you can wait and see brighter days in a matter of weeks or even days.
As previously posited, I personally dislike Bitcoin for many reasons I am not going to unfold at the moment, but as much as I hate it, it is not its end yet. – We discussed before and I told you that BTC is going into CME / Nasdaq among other major marketplaces early next year. That means that Wall Street would naturally short its price in order to buy in at a relatively "good price". I said it would reach 10k if not less and then suddenly pump to 25k from where we will start to see all-time highs. – Be careful, I am not saying buy Bitcoin, in fact, I am saying stay away from it since it's now entering professional markets and experienced background manipulation. Wall Street will only see BTC holders as "Candies".
We also can't close our eyes to the banks and governmental institutions that are now aware of the "game" and want it as soon as possible. – The European Parliament already discussed regulations, meaning that they will have to be a part of it and shorting the cap in order to enter "gently". That was unavoidable if not "set up" in order to keep pace with the JP Morgan "cowboys" that are in the game for a couple years if not longer now. The Federal Reserve is in, Deutsche Bank is in, the United Arabic Emirates are in, Korea is in, Japan is in all the way, having their employees partially paid in Bitcoin already and more will be forced to follow soon.
Final fact. It's XMAS, a lot of winners withdrawing some serious amounts of cash to celebrate their position in the game, thus allowing newcomers to spread the word and get in the game at a good rate. That would mean that they are psychologically forcing you to buy more, dropping the price so fast so low. – It is only natural and if you read the history of the economy so far you will see that this happens every 5-10 years and will start to happen more frequently if not on an everyday scale according to Moor's law since we are now entering an era of IoT, where even markets are absorbed and integrated into the internet world. With 24/7 trading platforms, no limits, no legal documentation, anyone with internet access can be a "Trader" today.
Be careful and educate before entering this, while "polished" – a dirty scene.